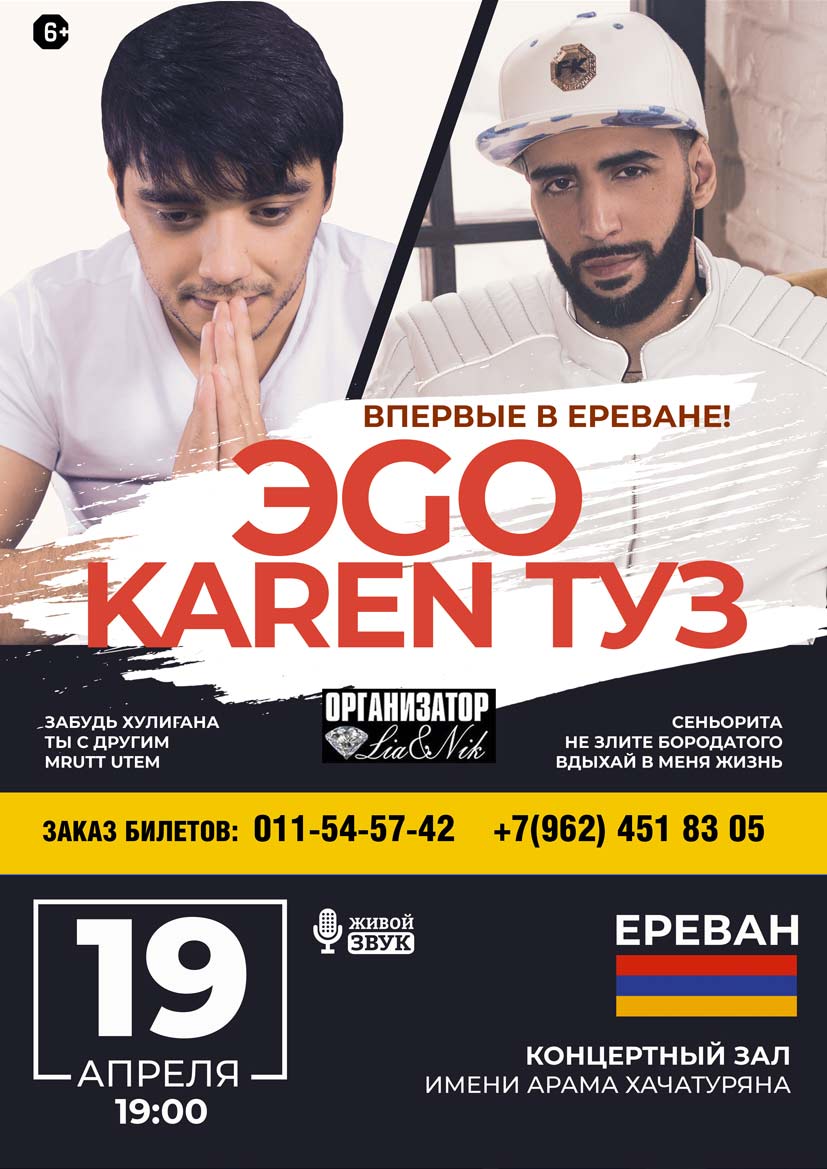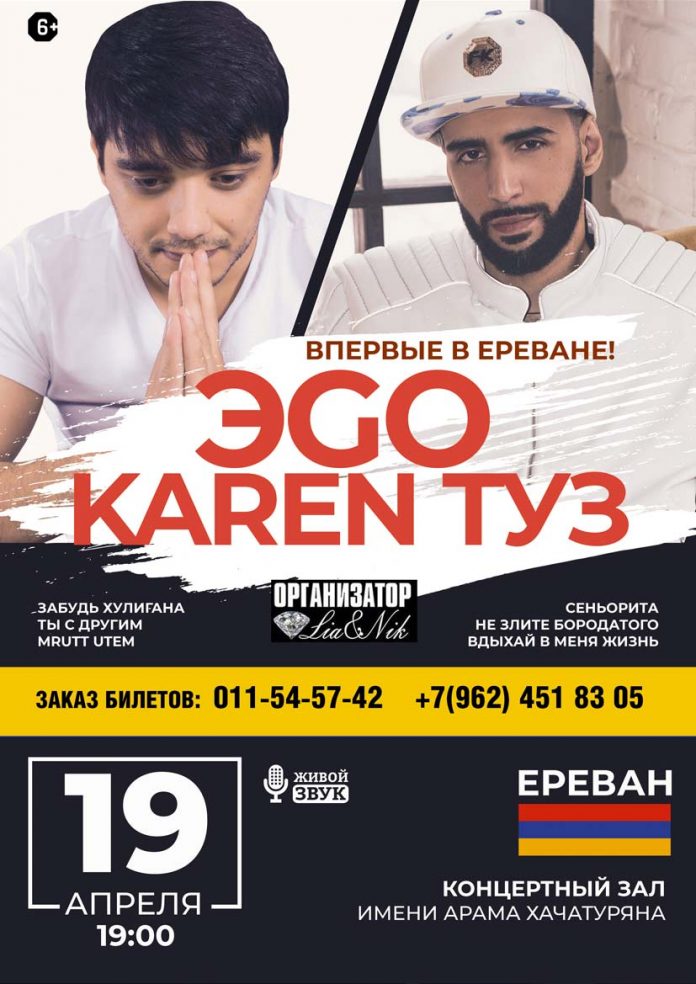 April 19 will hold a joint concert of popular performers in Yerevan EGO и Karen Ace. Admirers of popular artists will be able to get to know them better and hear their favorite hits performed by them.
Посмотреть эту публикацию в Instagram
"We will wait for everyone! Finally, I will perform at home, the prodigal son is back! ", Jokingly, invites EGO to his subscribers on the social network.
The performance will take place in the Aram Khachatryan Large Concert Hall in 19: 00.
Hurry up to book a ticket: + 7 (962) 451-8305
Посмотреть эту публикацию в Instagram
In the meantime, we offer you to remember the latest musical innovations from artists: the track "You are with another" by EGO and the song Karen TUZ and TEENA "For Horizon".