Meet the new from the popular hip-hop artist EGO - remix on the track "Tricky"!
It is already available for listening and downloading on all major music services, including: iTunes, Google play, Apple music, Beeline Music, Yandex.Music, as well as in the BOOM application (for users of social networks Vkontakte and Odnoklassniki).
As the artist says, with this song he came out a little differently than with other remixes. After all, for the first time, fans heard this track rhythmic, fast, and now the singer introduces them to a slower version: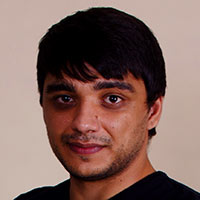 "Everything turned out the other way around: I was originally going to release it slow, but after listening to my repertoire, I realized that I don't have enough dynamic tracks now, so I remade the song to more dance music. But still the desire to show the public its original idea remains. So I decided to implement it and publish a remix with the company "Zvuk-M".
As for the track itself, in it I tried to reflect the image of a girl that I like: a cunning, passionate seducer. I'm sure many girls recognize themselves in him. So, have a nice listening! ", - says EGO.