Super news for hip-hop fans EGO! In May, the artist goes on a concert tour with a new program! You are waiting for the most recent tracks, as well as your favorite hits, in the list of which: "Not with me", "Ara Wai Wai", "She loved a bully", "Don't you know", "I went crazy about you" .
5 May concert will be held in Nartkale. It will be held in the City House of Culture.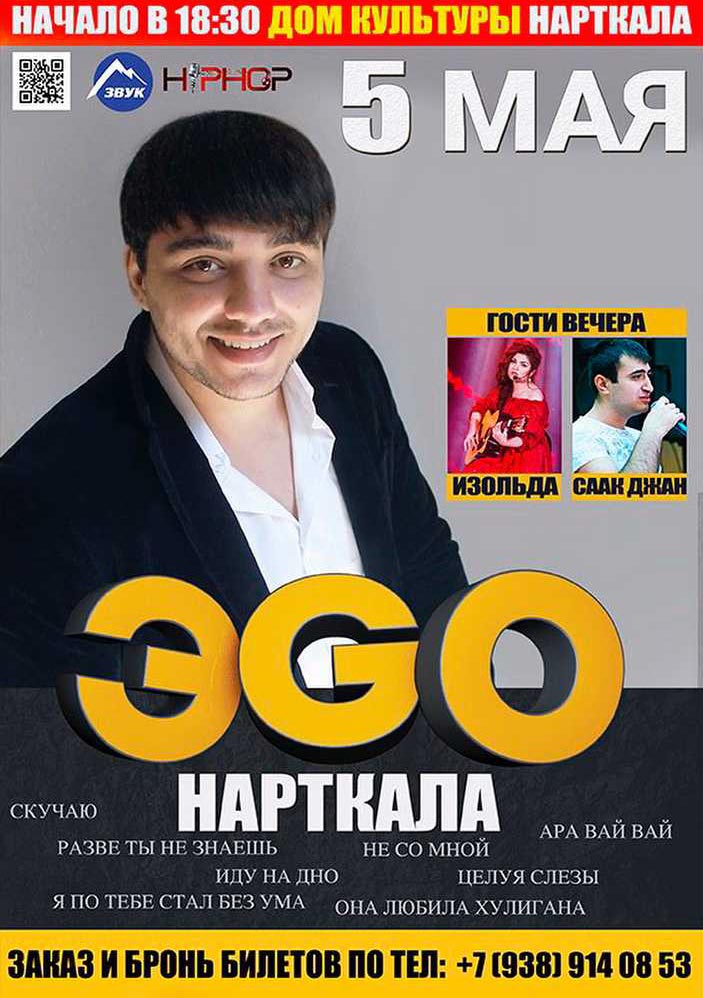 And May 6 artist will visit with the performance of the Terek. At both concerts, the singer will also perform in front of the guests of the evening. Isolde and performer Sahak Jan. Start in 18.30. Order tickets by phone: + 7 (938) 914-08-53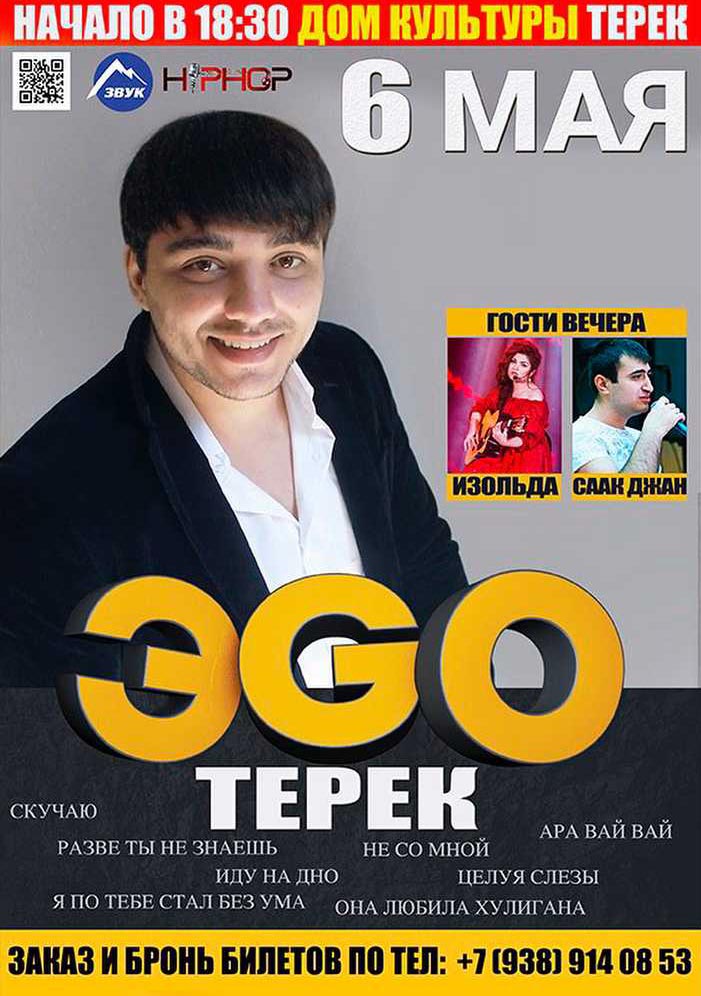 12 May EGO will perform in Pyatigorsk for the first time. The concert will be held in the GDK №1, beginning in 19.00. As guest stars on this day, the public will be pleased with their tracks and Islam и Karina Kish.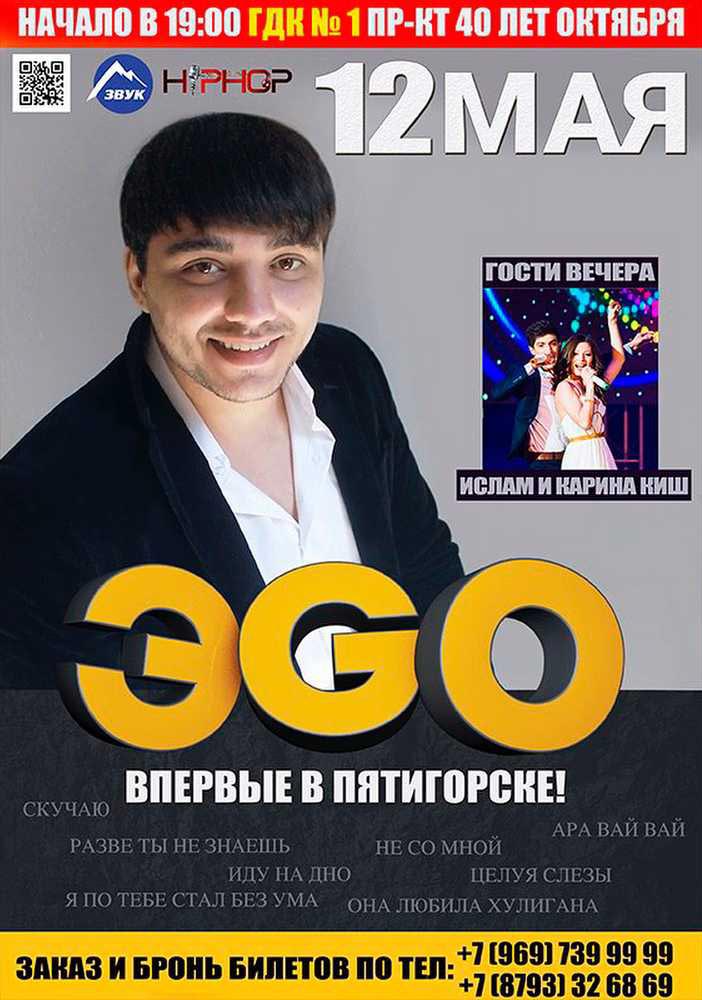 "I will be glad to all my listeners and not only! Take your friends, girlfriends, we will hold these concerts together one hundred percent! ", - calls EGO.
Tickets for the Pyatigorsk concert can be ordered now, by phone:
+7 (969) 739-99-99
+7 (879) 332-68-69