EGO: "Du du du" is a song about high, written in simple words ... "
Hip-hop artist EGO released a new track, which in translation from the Armenian language is called "You you you". The song has already appeared on all digital storefronts, you can get acquainted with it and download it on all major music services, including: iTunes, Google play, Apple music, Beeline Music, Yandex.Music, as well as in the BOOM application (for users social networks Vkontakte and Odnoklassniki).
Listen and download the song EGO "Du du du"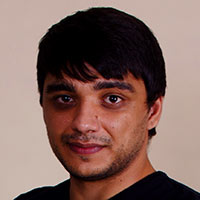 "This is a song about high, written in simple words. I created the project a long time ago, but for a long time I could not imagine it, because I worked carefully on sound quality. Initially I wanted to make a rhythmic love song and not to dance to it, but just listen. The result was that which is. Specifically, in this style I have not so many songs, so soon two more such tracks will be released.
As in other cases, the finished song is not as important to me as the actual work on it. The creation process is what I enjoy the most. My emotions and ideas take shape in the work on the project, I want the audience to feel it, - says the performer.