Track release released Eldara Agacheva - "For me you lit the stars"
The artist gave the composition a new sound, presenting a remake of a song familiar to many.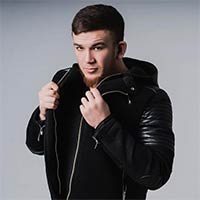 "I have been singing it with a guitar for a long time, since my student days. So I was often asked why I am not releasing. Finally, I decided to do it. I hope the audience will like it ", - comments the artist.
You can already get acquainted with the new product on all major music services and on our website.
Lyrics of Eldar Agachev's song "For me you lit the stars"
Since that wandering century
Sparks of our fire go out
I would like to see summer in winter
The fury of the glow of your eyes
For me you lit the stars
As if in a dream everything around
I caught how they catch clean air
Every movement of your lips
I want to snuggle against your chest
I want to hug, kiss
I want to stay with you forever
I want to like to tell you ...
For me you lit the stars
As if in a dream everything around
I caught how they catch clean air
Every movement of your lips
For me you lit the stars
As if in a dream everything around
I caught how they catch clean air
Every movement of your lips
Every movement of your lips