A new lyrical composition performed on digital platforms Eldara Agacheva - "Night Again"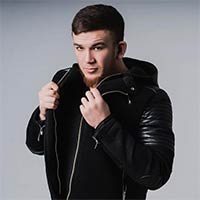 "This is a song about experiences that are not alien to anyone," says Eldar, "a heartfelt, beautiful melody and a familiar theme that everyone understands.
Now I am preparing a few more songs in a similar style for release, so I hope for the support of my listeners. "
You can get acquainted with the single "Night Again" on the largest music services and on our website.
Eldar Agachev sings the song "Night Again". Video
Lyrics of Eldar Agachev's song "Night Again"
Again the night surrounded me
I wake up in the twilight of the night
In the sky brightly the stars paint your light for me
In the sky a sad light is your gentle silhouette
Many days, years passed
Can't forget how I can forget you
Night will come again, and for it longing
And now only my guitar is with me
I pick up the same motive again
I remember with sadness how I loved you
I don't know how to forget you
How to come to terms with the thought that you are no more
And again I quietly go into delirium
I see a dream again, as if everything is awake
In the sky brightly the stars paint your light for me
In the sky a sad light is your gentle silhouette
I pick up the same motive again
I remember with sadness how I loved you
I don't know how to forget you
How to come to terms with the thought that you are no more