The new single about love was presented today by Eldar Agachev @dalik_agachev. According to the artist, a song called "Hear Me" has long been part of his repertoire, but only now has the opportunity to share it with the audience.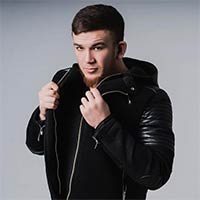 "I often sang this song with a guitar. Then he decided to record and began to search for the author. As it turned out, Ibragim Idigov wrote it, which, unfortunately, is no longer alive. Then I contacted his younger brother Islam, and he allowed me to fulfill it.
I worked on this track for about six months. I really hope that the listeners will appreciate the new product, because here the life text, beautiful music, and the right emotions are perfectly combined, "comments the performer.
You can already listen to the new song by Eldar Agachev on all digital platforms and on our website.
Listen and download Eldar Agachev's song "Hear Me"