The popular composition based on poems by Rasul Gamzatov, music by Polad Bulbul oglu - "Dolalay", performed in Soviet times by Muslim Magamayev, has sunk into the soul of the public so much that many artists still sing and perform it at concerts.
His version of "Dolal", performed by a beautiful duet, today presented Eldar Zhanikayev и Alla Boychenko.
Listen and download the song of Eldar Zhanikayev and Alla Boychenko "Dolalay"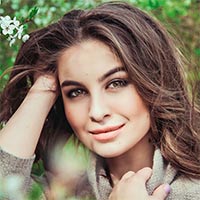 "Since we became friends with Eldar, we had a plan to record a joint song," Alla says, "and then one day on the way from Nalchik to Karachay-Cherkessia, when we were going to an event, after long ordeals and searching suitable track, we came up with this particular composition. We chose her based on the fact that, first of all, we want to do something Lezgin-dance. Because our creativity does not abound with such music. Secondly, it had to be something classic, but presented in a new way. The way Dolalay sounds today is Eldar's idea. He is not only a talented singer, but also a composer. I completely trust him, and therefore the remake is based on his ideas and inspiration.
For me, this song personifies the rich heritage of Soviet culture and, of course, I am very pleased and it is an honor for me to touch the material of Gamzatov and Bulbul oglu, to bring more North Caucasian music there. I hope the audience will like our version. "
The singer also said that this duet is only the beginning of their joint creative activity with Eldar, and soon the audience will hear their new duet composition.