Hip-hop novelty from the artist Enrasta! The lyric track called "Last Love" is a dedication song to all those who met their destiny and, despite any trials, keeps their feelings, realizing that this is the last and main love in his life ...
Listen and download Enrasta song "Last Love"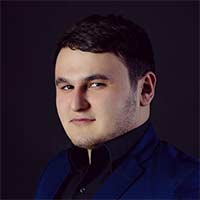 "There are emotions that cannot be kept silent. I want to shout about them, I want to sing about them! That is why so many lines and notes are devoted to love, says Enrasta, "a language that is understood by all people on the planet." I am sure that my new track will be close and understandable to the public of any age and opinion. Take care of your feelings and let everyone meet a love that drives you crazy and inspiring! "
The new song Enrasta "Last Love" is already available for listening and downloading in all digital music services.
We also offer fans of Enrasta to listen to his most popular songs according to the Yandex.Music portal version.