Love is war. But is it worth it to leave the battlefield if your heart is still subject to feelings? What can make you change your mind to "burn bridges and cut ends"? Find out by listening to a new song Enrasta "You changed your mind" ...
Listen and download Enrasta song "You changed your mind"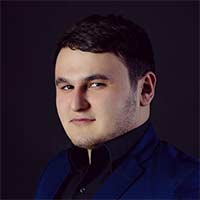 "We wrote the words for the track together with Aslan Abdokov. I wanted to briefly immerse the audience in an atmosphere of relaxation, sun, romance. Ruslan Abdokov perfectly matched the appropriate music for this. The immortal theme of love and throwing, reflection and passion is reflected in this composition. I hope the listeners will appreciate it, "says the performer.
From today, the song "You Change Your Mind" by Enrasta is available in all digital storefronts.
We also offer fans of Enrasta to listen to his most popular songs according to the Yandex.Music portal version.