"Where are you from?" The new collection from Enrasta is already on the web
You can listen and download the new product on all major music services, including: iTunes, Google play, Apple music, Beeline Music, Yandex.Music, as well as in the BOOM application (for users of social networks Vkontakte and Odnoklassniki).
Hip-hop singer Enrasta once again pleases fans with the release of a new album. This time the track list includes the very first compositions of the artist, written at the beginning of his career and the search for his style: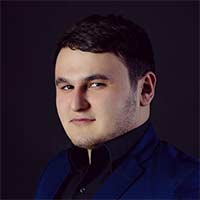 "I worked on this album for about two years. It was a period of unlimited inspiration! I tried to describe cases from my life, to capture my good and bad memories. Oddly enough, this experience turned out to be very successful, and in the end I decided to combine the tracks into a single album, which we are introducing with Sound-M today. So here are songs about love: moments of bitter, but at the same time beautiful. I hope that my listeners will like and enjoy these compositions! "Says the performer.
Also, the artist is grateful for the help in recording the album of the music studio "Retrucho music"