Singer released a new track in the Adyg language
Hearing the name of the new song Fatima Dzibovoy, admirers of her work necessarily mentally address the song to the singer's husband - a famous Caucasian performer Azamat Bishtov. And they will be partly right, because one of the reasons to record a track called "Azamat" was a surprise dedication on his birthday. But, as Fatima says, she loved the song to the verses of Zarema Khakunov and the music of Asker Gonezhuka since childhood.
Listen and download the song "Azamat" by Fatima Dzibova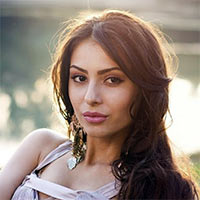 "I really enjoyed listening to the song" Azamat "when I was still a little girl. Probably, fate itself was destined to record it at an already more conscious age, "Fatima says with a smile," this is a very beautiful, lyrical composition with deep content. In it with tenderness and sincerity is sung about love for a man named Azamat. I hope she touches the hearts of all lovers, all men named Azamat and those next to them. "
From today, the new track by Fatima Dzibovoy is available on all major music services.