The February 16 Festival of Adyghe Culture in Adygea dedicated to the 95 anniversary of the Tahtamukaysky District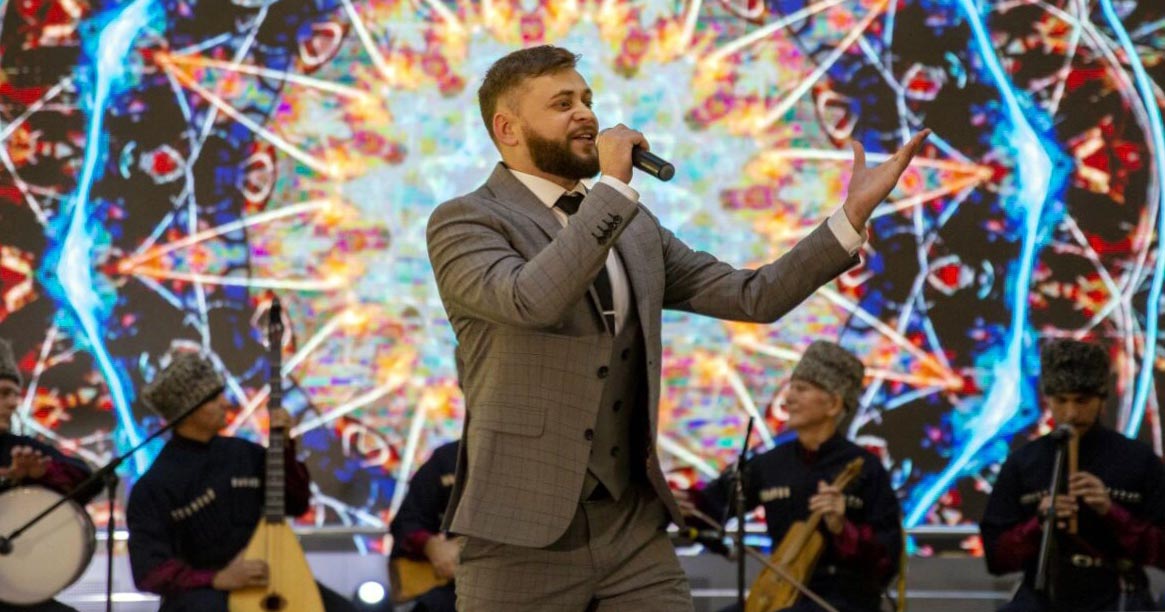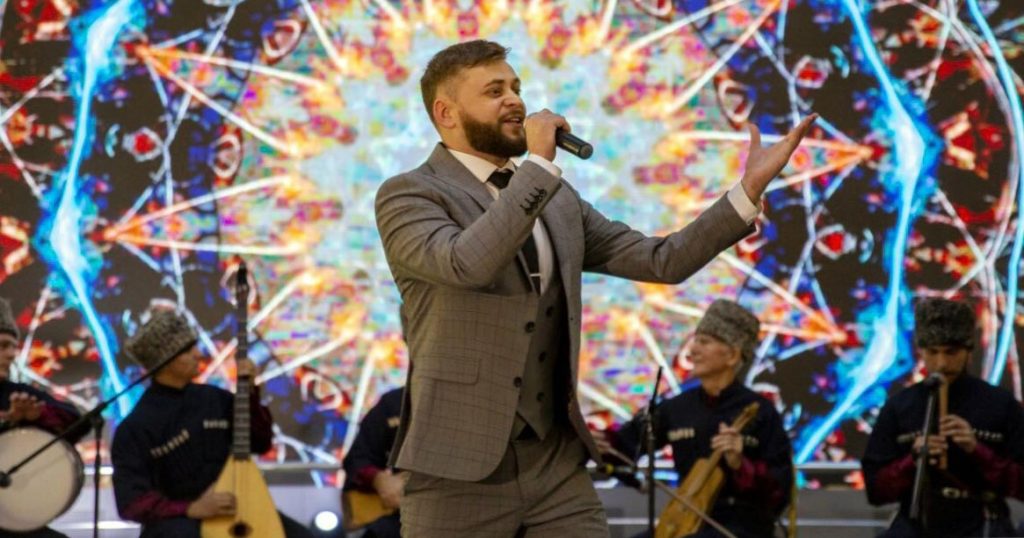 The event was organized by the Administration of Tahtamukaysky District Municipal Administration, the Takhtamukaysky District Municipal Administration of Culture and the administration of the MEGA Adygeya-Kuban shopping center.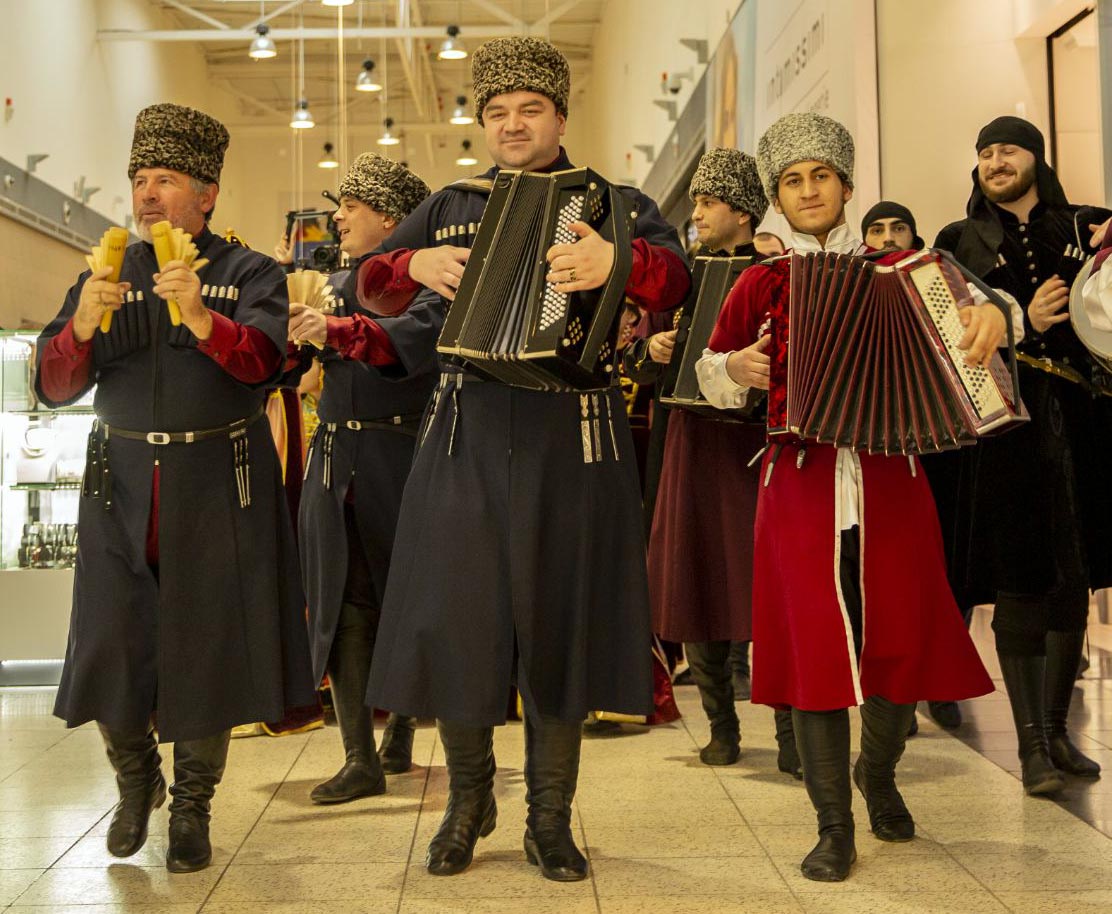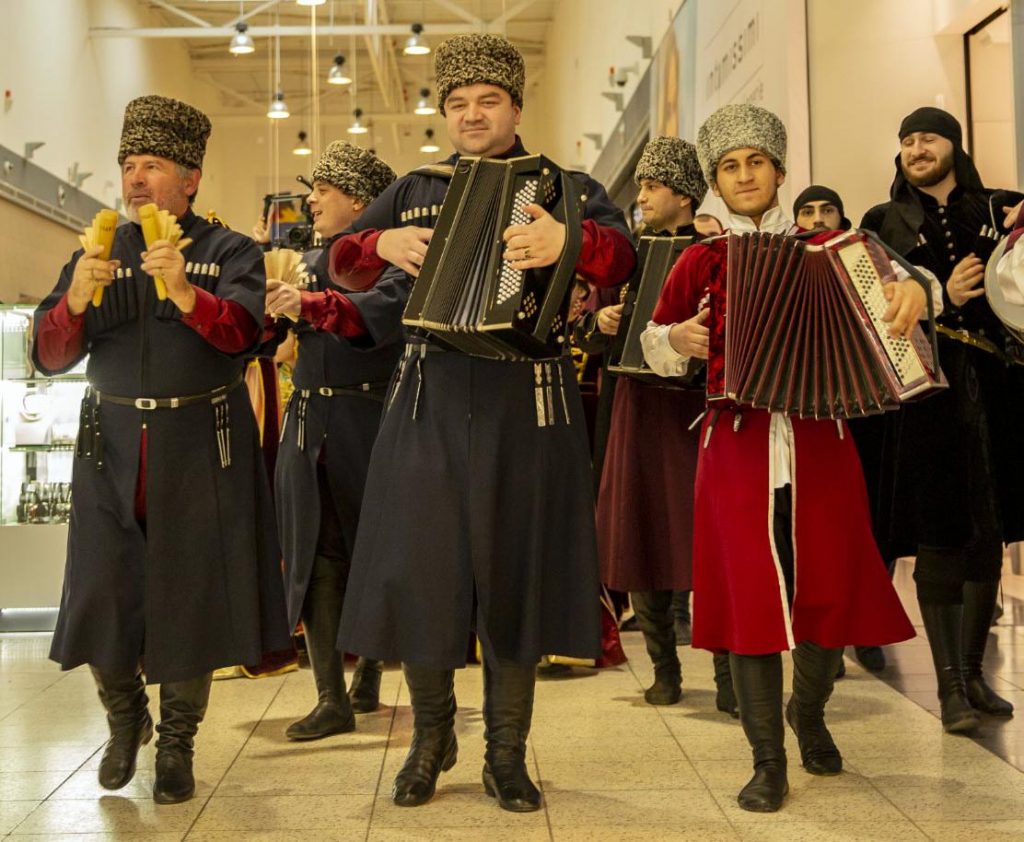 It was a real celebration that covered the entire mall! People danced, had fun, marched after musicians, took pictures and enjoyed the cultural program. It was quite eventful: the guests visited an art gallery, an exhibition of masters of decorative and applied arts, crafts and crafts, as well as workshops on gold embroidery, bass weaving and woodwork. Fans of Adyghe folk dances learned choreography at special lessons, and connoisseurs of folk music listened to playing the national instrument - shyk1epshchyn.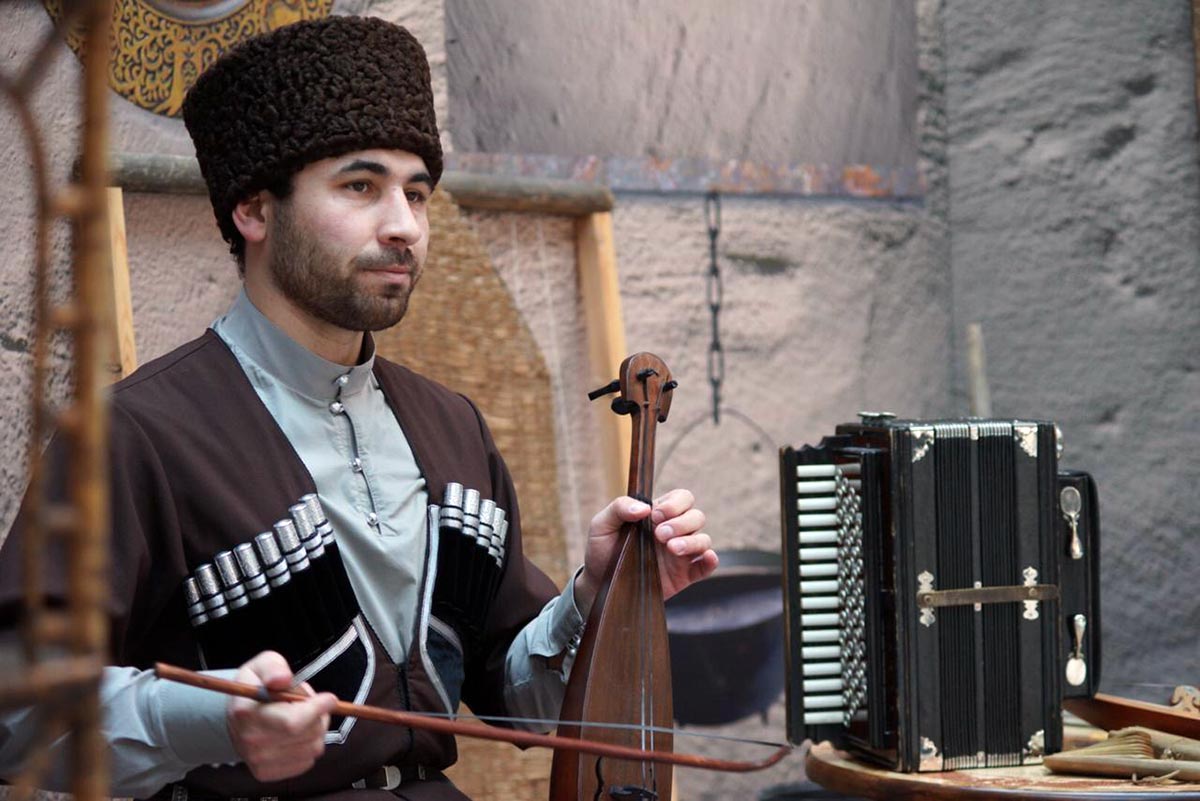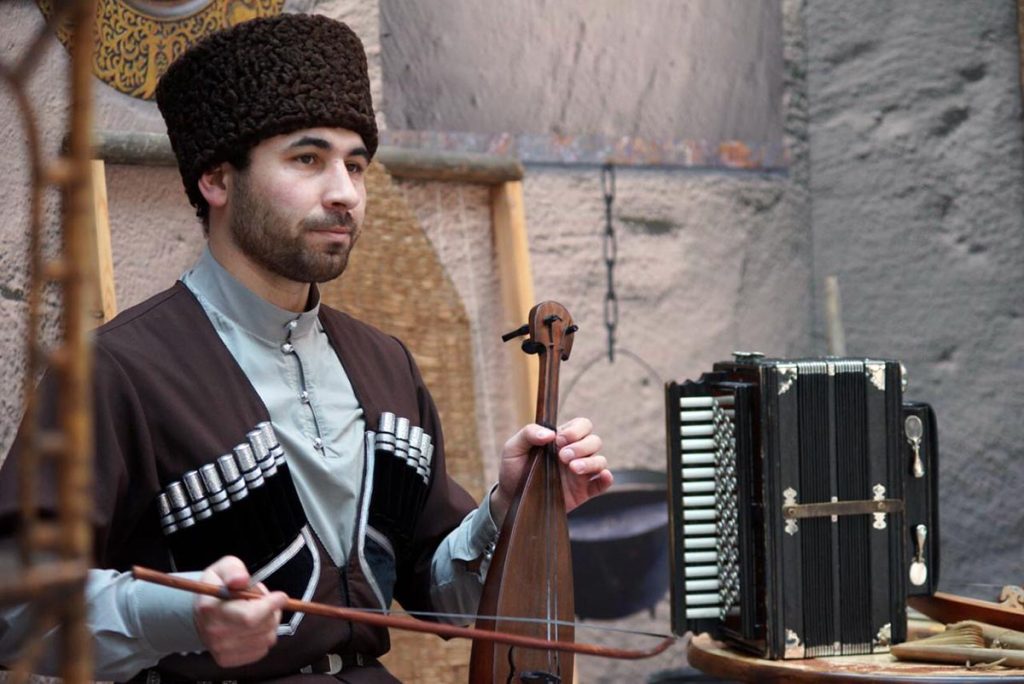 In addition, an exhibition of designers of national clothes and ethno-stylistics was organized, which impressed the guests of the event with its diversity and beauty, as well as two immersive photo zones: imitations of kunatskaya and weaving rooms, furnished with household items. There you could take a photo for memory, and then visit a tasting of hard cheese and purchase commemorative coins with the emblem of the festival.
Of course, the guests were also awaited by a special musical program: the leading children's creative teams of the Republic performed before them, and then a concert was held with the participation of artists from Adygea.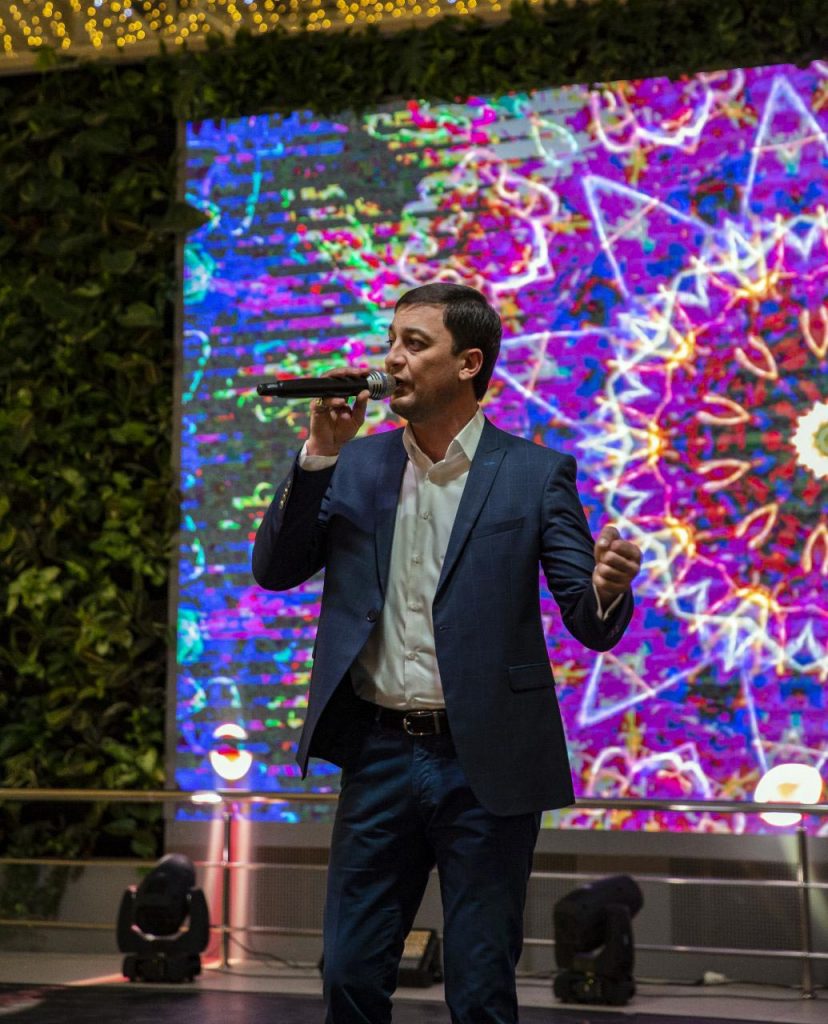 The public delighted with their numbers: Adam achmiz, Magamet Dzybov, Susanna Dautova, Azida Mish, Anzaur Mish, People's Ensemble of the Adyg Dance "Adygi", Creative Association "OSHD", Nuh Chachukh, People's Ensemble of the Adyg Music Instruments "UJ".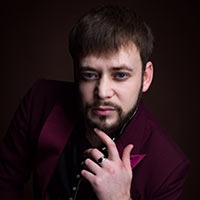 "For the first time this festival was held at the MEGA-Adygea shopping center on such a scale. All visitors, one way or another, touched this holiday. After all, horizontal development of the traditional Circassian culture is achieved by meeting representatives of other peoples with it, "Adam Achmiz commented on the event.
On the day of the festival, about 52000 people came to the shopping center, of whom more than 7000 were constantly near the stage
The preservation and transmission of national cultural traditions is an important part of the life of any nation, and the Festival of the Adyghe culture left the most joyful impressions of the public. After all, visitors could immerse themselves in the unforgettable atmosphere of the ethnic heritage of their ancestors, learn a lot of new things and have a good time.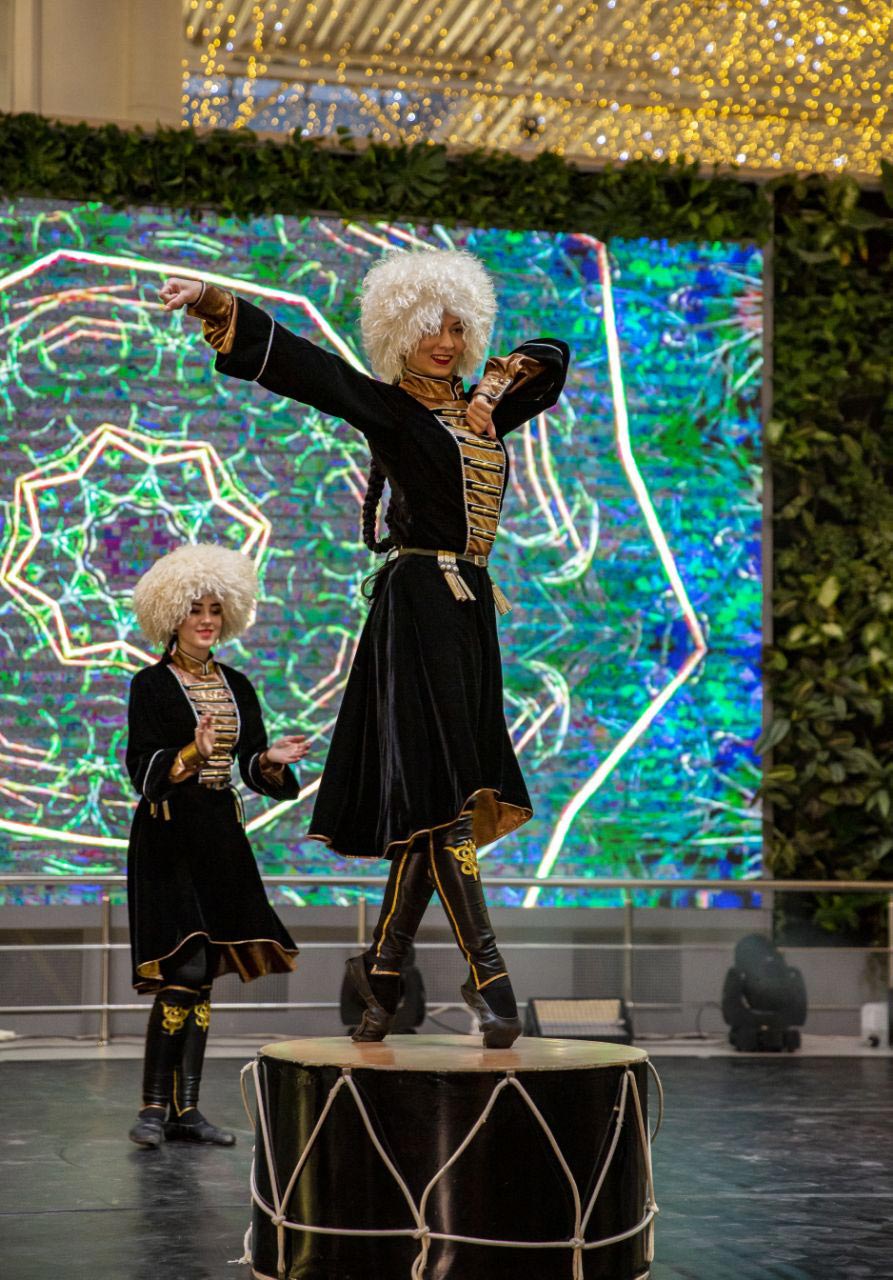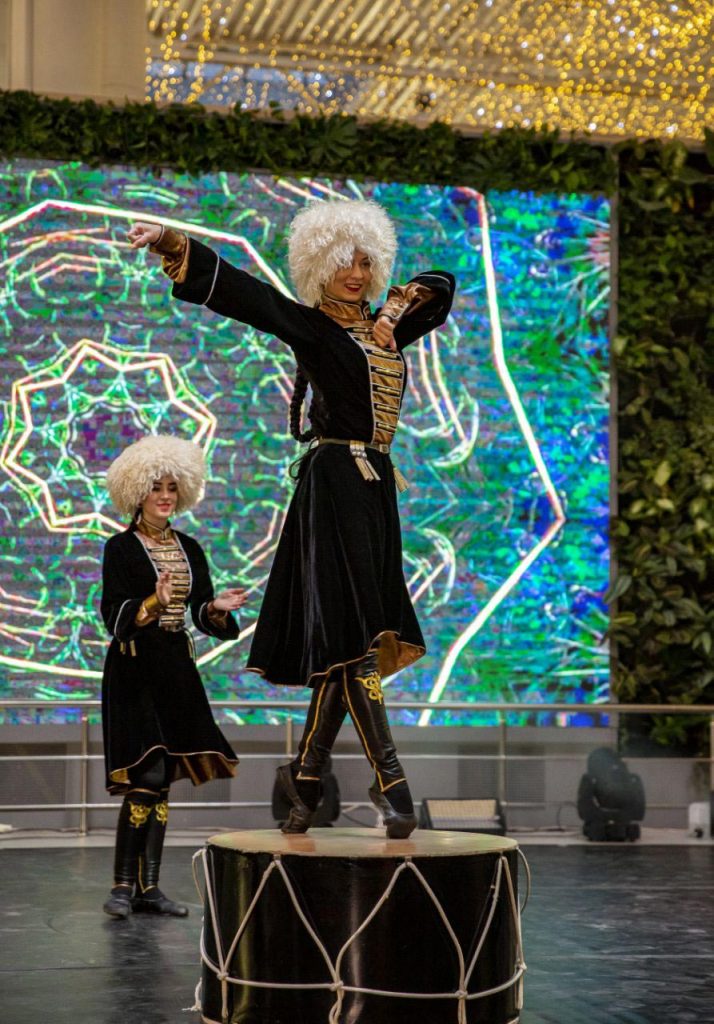 But for those who could not attend the event, we suggest listening to several national compositions performed by popular Adyghe artists: