From October 2 to November 10, the 2018 of the year will be held the 3rd Festival of documentary films of the Turkic world, designed to popularize the rich culture of the Turkic-speaking peoples and to demonstrate to the public the national and spiritual values ​​of its representatives.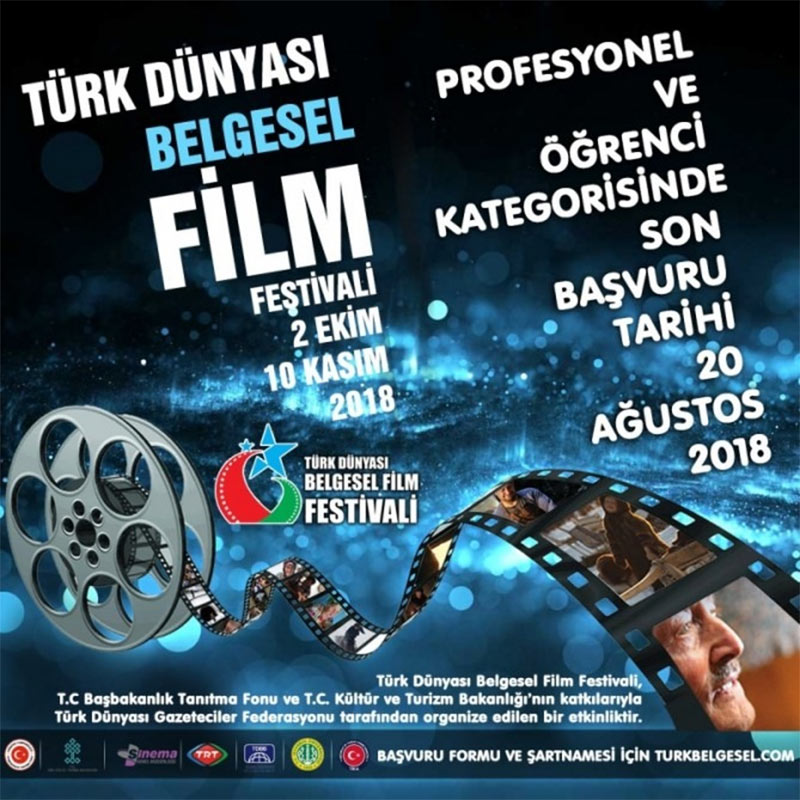 For the first time, the Festival of documentary films of the Turkic world was organized in 2016, when it started under the motto "5 countries, 7 cities, 1 festival". Thanks to the way the project has managed to establish itself, every year there are more and more participants. In 2017, the list expanded to 6 countries and 13 cities, and this year professionals and students from 7 countries will present their works.
The selection of films has already begun. They will be assessed by a competent jury, which will be headed by the Azerbaijani film director, People's Artist, President of the "Space" TV company - Vagif Mustafayev.
The festival is organized with the support of the Recognition Fund of the Government of Turkey, the Ministry of Culture and Tourism of Turkey, the Federation of Press Workers of the Turkic world.
The culture of the Turkic-speaking peoples is colorful and multifaceted. The richness of the musical heritage is easily traced in a huge number of wonderful songs performed by the artists of the Sound-M music publishing house: Moussa Aybazov Tyngla Juregime, Mariana Albotova Kegurciun, Albina Tokova Turna, Fahri Jafarli Kef Hara Derdi Qem Hara and others.
All of them are available for listening and downloading on digital platforms.