Vladislav Kornilov: "Patriotism should be invested in everything"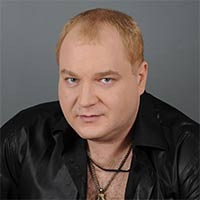 The motivating component in the creation of the song, of course, was love for the Dynamo team, love for hockey, love for Russian sports and, of course, for Russia as a whole. It is my deep conviction that today patriotism in our country should be invested in everything that surrounds you: in love for the country, in love for your team, in love for Great Russia. This seemingly exclusively sports song is permeated with patriotism: when I perform it at concerts, people immediately begin to raise the Russian flag, people feel everything subtly, they understand that we are together, we are moving forward, we are a single whole.
I have been connected with the Dynamo team by my love for hockey since childhood. I am sure that the song will become the anthem of the team, the anthem of the fans. And I hope that it will spread among the people in the blink of an eye, people will readily pick it up. It is not only simple and incendiary, it has meaning. The song has a good trajectory, a sought-after vector.
I'm from the time when lyrics were called poems and tracks were called songs
The song "Oh-oh-oh, Dynamo" began with the fact that my old friend, producer and composer Valery Tsarkov, called me and said, "Vladik, we wrote practically the "Hymn to Dynamo", and I see only you as a performer . Let's try to sign up.
And now, at the studio of Valery Tsarkov, we recorded it in just one run, one might say, in one take. The song is called "gone". In general, we have a very old friendship and long-term cooperation with Valery. We are currently working on two more compositions. It's better to say - songs, because I'm from the time when the lyrics were called poems, and tracks - songs. That is, there was music, and there were poems. Who remembers, there was such a legendary group "Losion", I was the vocalist in it, Valery Tsarkov was our inspirer and producer. And we traveled with the group almost all of Russia, played at serious Dynamo matches, did it right on the ice. From this point of view, today's premiere is logical. Of course, this is the merit of our entire large team, our team. She has many more achievements and bright songs ahead of her, with which we will delight you. Let us please our entire invincible country.
I want to express special gratitude to the inspirers of the entire creative process - the beloved and great team of Dynamo Moscow and its dedicated fan club.
I want to wish all our listeners - believe in yourself, believe in your strength, in your families, in great Russia. No matter how life beats us, it is beautiful, and everything will be fine. Listen to the right songs, they will help you do the right things.
Lyrics of Vladik Kornilov's song "Oh-oh-oh, Dynamo"
We are fingers clenched into a fist
We keep the blue and white flag
One fire burns in the hearts
Shoulder to shoulder to the end
Oh-oh-oh, DYNAMO
Oh-oh-oh, DYNAMO
Oh-oh-oh, DYNAMO
Oh-oh-oh, DYNAMO
Each of us is ready for anything
We will crush our enemies
Always full of desire
Stand for the club and honor of the country
Oh-oh-oh, DYNAMO
Oh-oh-oh, DYNAMO
Oh-oh-oh, DYNAMO
Oh-oh-oh, DYNAMO
We are not the people and not the crowd
We always have our own path
The Great Kremlin behind
Forward Dynamo - we are with you
Oh-oh-oh, DYNAMO
Oh-oh-oh, DYNAMO
Oh-oh-oh, DYNAMO
Oh-oh-oh, DYNAMO
Oh-oh-oh, DYNAMO
Oh-oh-oh, DYNAMO
Oh-oh-oh, DYNAMO
Oh-oh-oh, DYNAMO
Oh-oh-oh, DYNAMO
Oh-oh-oh, DYNAMO
Oh-oh-oh, DYNAMO
Oh-oh-oh, DYNAMO