This is a composition in the style of chanson, the words and music for which were written by Timur Kitov.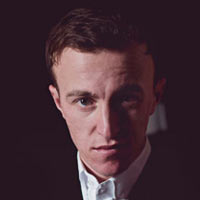 "Songs in this genre are very popular with listeners, and this inspires to create new projects," Gosha comments. "It seems to me that the theme disclosed in the track" Men "is very vital. We tried to present it lively, positively and in an appropriate hooligan manner. Hope everyone enjoys it! "
The single "Men" is already available on the largest music services and on our website.
Gosha Grachevsky sings the song "Men". Video
Gosha Grachevsky invited his subscribers to Instagram in musical form to listen to his new song "Men" on Radio Chanson, in whose rotation the composition appeared this week.
The singer posted a video invitation to listen to the track on the air on his account https://www.instagram.com/gosha_grachevskiy/