Today in the repertoire of the popular chanson singer Goshi Grachevsky @gosha_grachevskiy a new composition appeared - a song called "Let's make peace", designed to remind listeners that no quarrels are worth the lost love.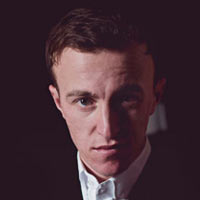 "The track not only grabs the soul, it makes you think, - says the performer, - and this is the main task of any creativity. I am sure that the audience will like everything: from the arrangement to the meaning in the text. Timur will tell you more about how the composition was born "
Timur Kitov: "In my life there are too many examples of how not to part with loved ones. I wanted to write something that would emphasize the importance of relationships and the importance of sincerity in them. I don't know whether it turned out or not, but Gaucher liked it, and he sings this song with pleasure, as it seems to me.
The listeners wanted to convey that everything is simple - there is no need to make hasty conclusions and there is no need to pull the whole blanket over yourself, and there will be happiness. Well, or at least there will be peace. That is already half the happiness. "
The single "Let's make peace" from today is available on all major digital music services and on our website.
Listen and download the song of Gosha Grachevsky "Let's make peace"
Lyrics of Gosha Grachevsky "Let's make peace"
I ruined my own life
I put myself on the wall
The world became sad for me without you
There is no more meaning no rules
I can't forget your eyes
As soon as I close my immediately see
I see you in front of me my soul
Oh, how bitter. I hate myself
Let's make peace, dear, we are with you
And we will not quarrel with you anymore
And what was wrong with you and me
Let's forget, let's forget
Let's make peace, dear, we are with you
And we will not quarrel with you anymore
And what was wrong with you and me
Let's forget, let's forget
I'm afraid of doubt the night has passed
But can't stop
Calling you in a dream calling you
And I understand it is only a dream
And how do I dream again in reality
Touch your hands accidentally with your lips
Whisper in your ear - I love you
And hate stopping you desperately
Let's make peace, dear, we are with you
And we will not quarrel with you anymore
And what was wrong with you and me
Let's forget, let's forget
Let's make peace, dear, we are with you
And we will not quarrel with you anymore
And what was wrong with you and me
Let's forget, let's forget