Last Saturday, a joint concert of Gosha Grachevsky and Athena was successfully held in the capital
Fans of the artists' creativity gathered in the bard club "Grouse's Nest", where in a pleasant, warm atmosphere of the long-awaited musical meeting they listened to their favorite songs, sang along, danced, and were also the first to get acquainted with the novelty - the duet composition of Gosha and Athena "Never".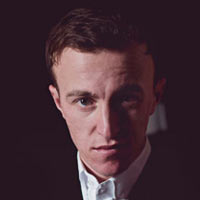 "We have been friends with Athena for a year and a half, so the idea of ​​a joint project has long visited us. And I am glad that we were able to implement it.
The concert went well, everything was at the highest level. The audience gave us a huge boost of energy! And everyone immediately fell in love with the new song, they are already asking when it will be released.
I want to say thank you to Radio Chanson and Chanson TV for their information support, and also to thank all the guests who spent this evening with us. Your love and responsiveness are very inspiring, for an artist this is the most important thing. I look forward to meeting you again and wish you all the best! "
The single "Never" will premiere shortly, so stay tuned. In the meantime, we suggest you see the photo from the evening.