Gosh Grachevsky talked with fans on the air
Popular performer Gosha Grachevsky for the first time he spoke with the listeners of Radio Chanson - having arrived in Moscow, he became the hero of the Star Breakfast program. In a conversation with the presenter Anya Kaverina, the artist spoke in more detail about himself and his work, and also answered questions from the listeners of the program live.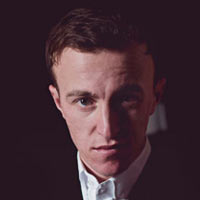 "Everything went very positively and interestingly," comments Gosha, "I myself was charged with a positive mood and I hope it was passed on to our listeners. It was nice to know that the song "My Madame" is one of the hits on the radio and is so popular with the audience. By the way, they were actively involved and asked me questions about how long I have been singing and, of course, where to listen to my tracks. "
For those who missed the broadcast, we suggest watching the video version of a half-hour conversation. And to the fans of Gosha Grachevsky, we remind that all the tracks of the artist, including the album "By Suit", are available for listening and downloading on all digital platforms.
The most popular songs performed by Gosha Grachevsky can be heard in the playlist from Yandex.Music.