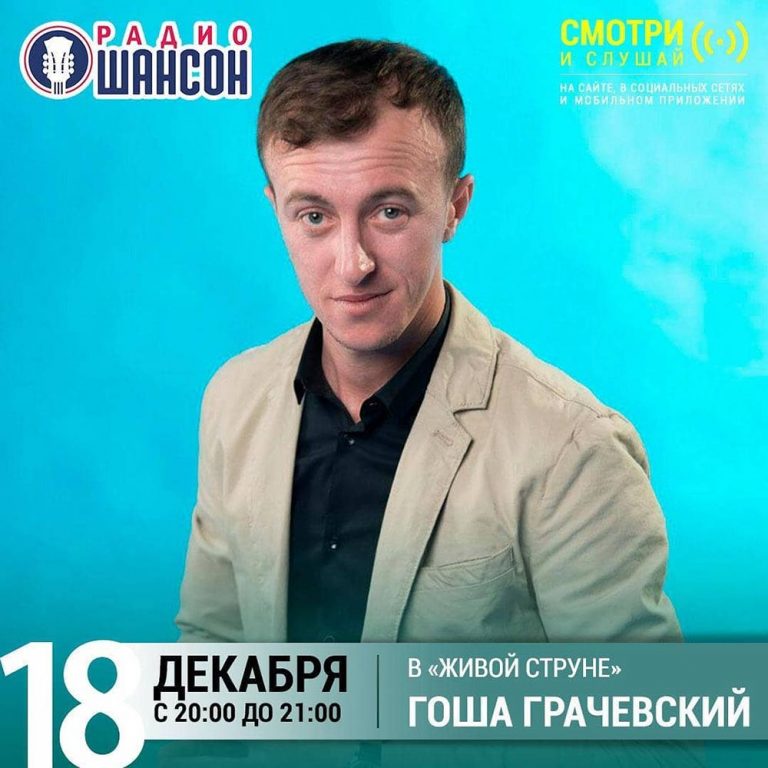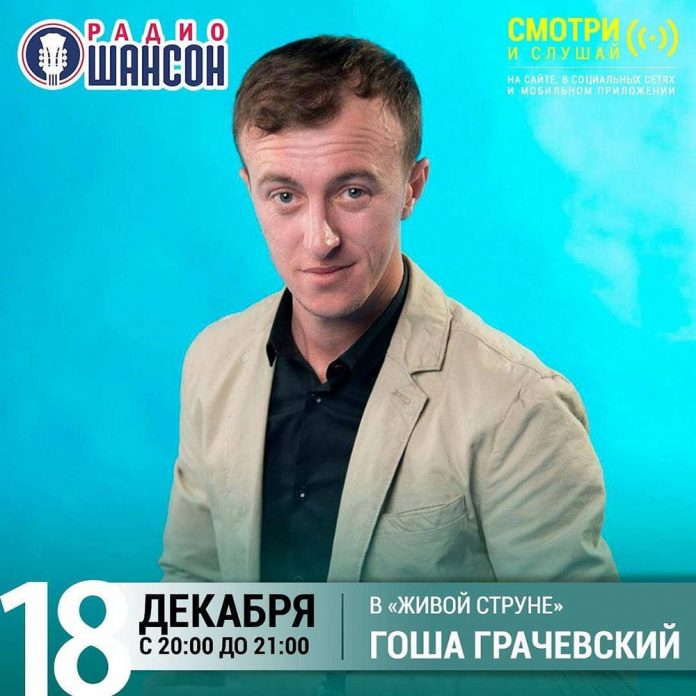 18 December Gosha Grachevsky will become the protagonist of the Living String program on Radio Chanson. Live, which will be held from 20.00 to 21.00, the artist will answer questions from the presenters and radio listeners, as well as perform 8 tracks live, including: "Crazy Card", "My Madame", "There is No Need for Another" and others.
A surprise for the listeners will be the premiere of Grachevsky's song, which is just getting ready to be released - "Parasite". You have a chance to be one of the first to hear the novelty!
The live broadcast will take place on the YouTube channel "Radio Chanson". Together with Gosha will perform: the artist's songwriter - Timur Kitov, violinist Pavel Deder and musician Roman Temirov.
We invite you to join Radio Chanson on 18 December and also to watch Gosha Grachevsky's performance online on YouTube!
The official Instagram of Gosha Grachevsky
[elfsight_instagram_feed id = "92 ″]