February 11 Gosha Grachevsky will become the hero of the Live String program on Radio Chanson
Live with Ksenia Strizh, the artist will tell about his life and work and, of course, will perform his favorite hits and new songs.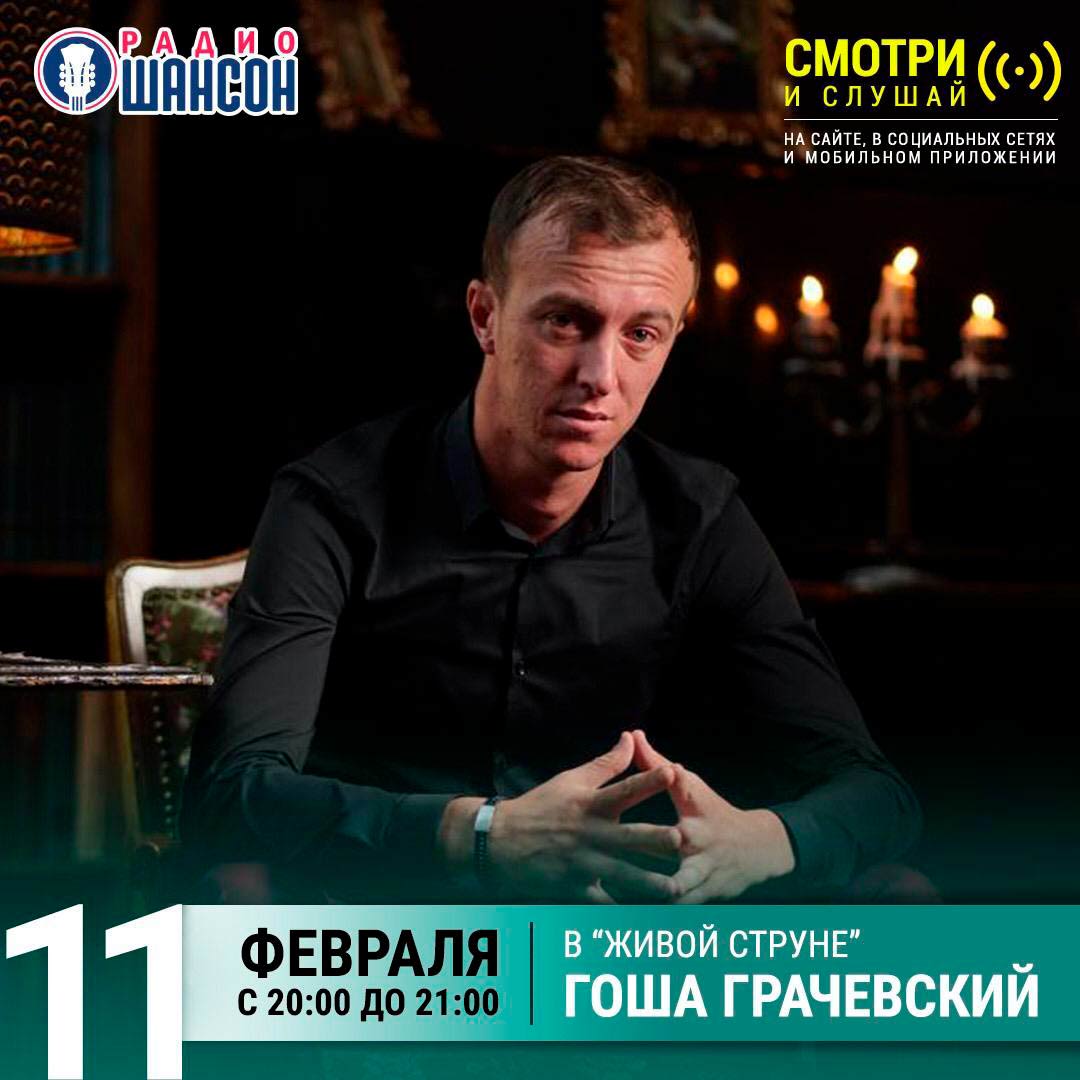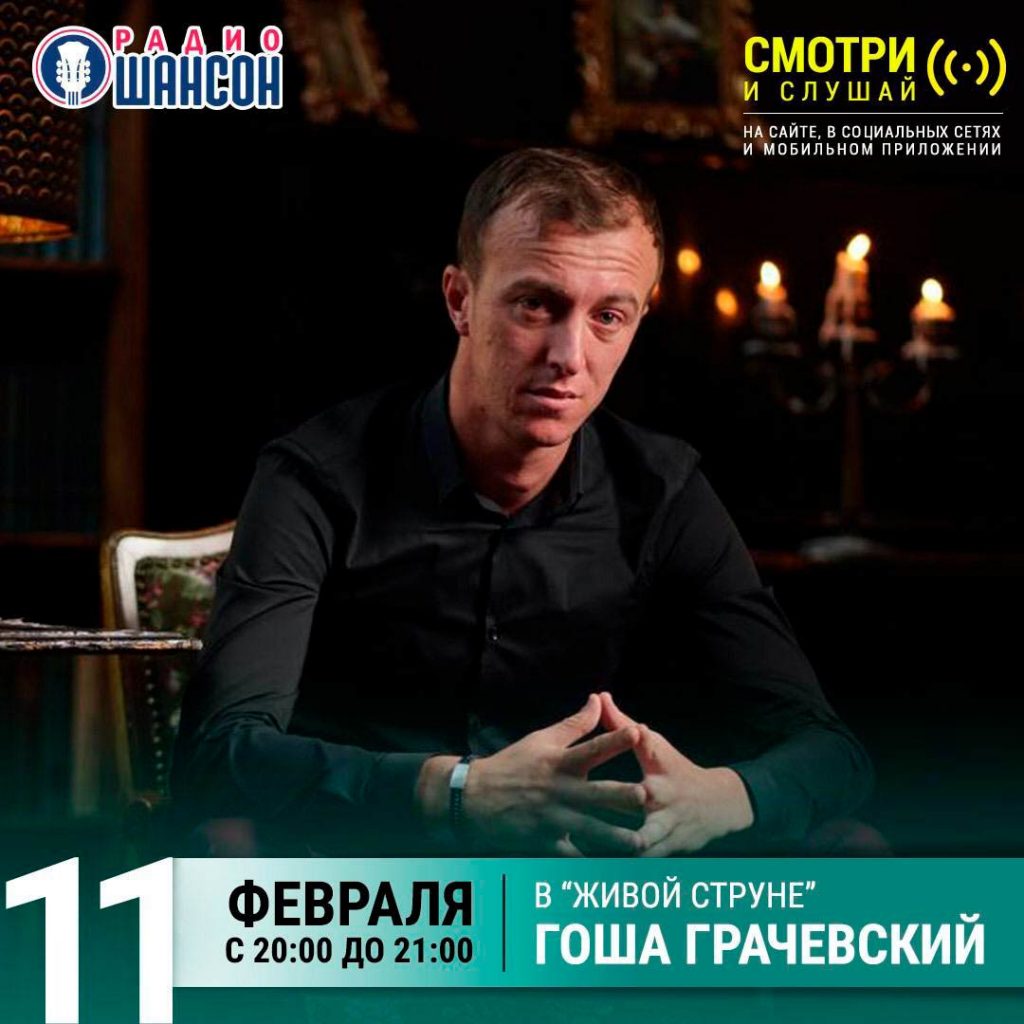 It will be possible to watch the release - the radio station broadcasts on its website, in social networks and in a mobile application.
Don't miss the Live String program with Gosha Grachevsky on February 11 from 20.00 to 21.00.
The best songs of Gosha Grachevsky