The song "Carmelita" group Bakhtavar first introduced in January. Then the composition to the words Amrida Kelechieva @amrid_official and the music of Osman Navruzov became one of the most successful in the repertoire of the musical group. What is the secret of the popularity of the track and what is the history of its appearance, we were told by the lead singer of the group - Amrid Kelechiev.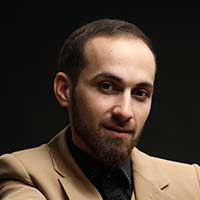 "In my childhood, TV shows and films about gypsies were in vogue just like the current Turkish TV shows. My family loved and watched the series "Carmelita", we even sometimes jokingly called Carmelita our little sister. So now, after enough time, I got such an idea, and I wrote the song "Carmelita".
This is one of my most successful works and is still one of the greatest hits in our repertoire. The success of the composition is a huge number of listeners who love, appreciate and trust us, "says the artist.
You can now listen to the single on all major music services and on our website.
Now, Bakhtavar is working on two new projects, which are planned to be presented to listeners soon.
The lyrics of the group "Bakhtavar" - "Carmelita"
I'm like an artist in the night
I draw your eyes
Your image your eyes
Love love you are mine
Neolithic Pearls
You are my carmelita
Princess of all my dreams
My life, my love!
Oh darling
My beautiful
Oh darling
You are my gentle
Oh darling
Only mine!
You and I have gone so much
All roads and ways
All the waves and the coast
My angel you are my life
Where the stars shine brighter
Where is the sun at dawn
Lips touching lips
Forget about everything
Oh darling
My beautiful
Oh darling
You are my gentle
Oh darling
Only mine!