Today a novelty has appeared in the world of ethnic music - the composition "Kudai" performed by the group "Isaria"
The IsAria team was created by members of the BMW Drive Club - M Drive, a community of those who are obsessed with speed, energy, movement, freedom. The main instigators of the IsAria group are Islam Zhemuhov and Marat Paritov. They began to combine incompatible at first glance styles.
The musical direction in which they work can be described as "GarageBand with ethnic motifs." But "IsAria" is not just a musical group, it is a whole movement of inspired people seeking to discover another side of the Caucasus musical component, unique in many ways. Show its authenticity, but at the same time emphasize its relevance.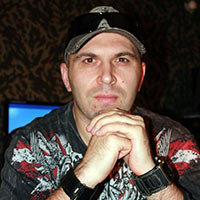 "We tried to mix newage, psychill, psytrance and ethnic music and we got a new, free, airy product," says music producer and one of the founders of the group, Marat Paritov.
Within the framework of this project, compositions of unusual beauty are gradually born, one of which was published today. You can listen and download the track "Kudai" right now!
Listen and download the single "IsAria" - "Kudai"