Irina Omel and Nikas released a new song "Come to me"
Since Irina Omel и Nikas went to solo, they never cease to delight fans of dynamic tracks, reflecting the realities in which the artists live. And the duet called "Come to me" was no exception. This time the performers were the authors of the composition together.
Listen and download the song Irina Omel and Nikasa "Come to me"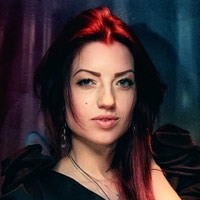 "We had already planned a melody, to which Nikas wrote a chorus, it remained to create couplets. We never write to ourselves, but the world around us is full of inspiration! Working in clubs, we watch a lot of our friends and strangers, often their stories (pleasant and not so) unfold before our eyes. It is impossible to remain indifferent to them, therefore we transfer these events to our texts, "Irina explains.
This time, the artists decided to immerse the audience in the thick of things, trying to convey as much as possible the situation that is played in the track:
"Songs are often connected simply with the relationship between men and women, and we decided to show how one of these stories happens: as if right now and here - in the club, the situation unfolds before everyone's eyes. And they chose a topical topic - when girls seduce guys, but at the same time do not allow themselves to be seduced. In modern relations, this is common, "summed up Irina.
From today, the composition "Come to me" is available in all digital storefronts.