The acceptance of applications for participation in the IV International online festival of national costume and talent "My Motherland" has ended. Among those, whose video questionnaire was accepted, is a famous Ossetian singer Ilona Kesaeva @ilona_kesaeva.
The purpose of the festival is patriotic and aesthetic education, popularization of the national costume, support of folk art, study and preservation of the country's historical and cultural heritage.
Talented creative people from 6 years old who popularize the culture of their people in different genres of art are invited to participate. That is, those who model national clothes, sing, dance, play musical instruments or engage in acting.
Ilona Kesaeva announced herself in two genres at once: "Vocal" and "National stage costume".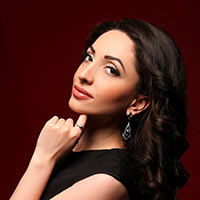 "I represent the Republic of North Ossetia - Alania. In the video, I acapellically performed my Ossetian hit "Ana Dauay", and also talked about the national costume in which I performed. This beautiful outfit was provided by the fashion designer Zarina Vataeva @sofira_r ... My application has already been accepted, it is with the jury and published on the festival website. I really hope for success, I want to adequately represent my Republic at the final concert in Moscow, "says the singer.
The works will be considered until September 30, 2020. You can cast your vote for Ilona here.
The results will be announced on October 10, and on November 4 a Gala concert will be held in the capital (you can watch it on the festival's YouTube channel), where the Grand Prix Winner will be determined.