A duet from Kazakhstan released the song "Early Matured"
Irina Omel & Nikas released a new song, which they decided to devote to modern youth. You can already listen and download the track "Early Matured" on all major music services, including: iTunes, Google play, Apple music, Beeline Music, Yandex.Music, as well as in the BOOM application (for users of social networks Vkontakte and Odnoklassniki) .
Listen and download the song of Irina Omel & Nikas "Early Matured"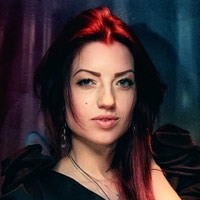 "We write and sing about what we see, analyzing the stories we become witnesses of. Speaking about how young people are behaving now, we, the children of the 90s, concluded that the generation is very developed, we can't keep up with it. So, in Nikas's head, the hit line "early, early matured" was born, and we decided to use it to write a new composition together, "says Irina.
And they wrote. And in the language that is really more suitable for young people. And all this, artists explain, to reach out to her and say the main thing: "appreciate what you have":
"In our times, relationships and love were valued differently. They were more dear to them. Now everyone goes to extremes: they either run after each other, or they are not serious. It is sad to watch. Therefore, I want to ask the guys and advise them to be more patient, smarter, more mature, wiser, to learn from the mistakes of their parents. That's what our song is about, "commented Irina.