Islam Gukov @islam_gukov dedicated a new composition to the Kabardino-Balkarian land. The song titled "Sea Kabehrdey" was written by the author Madina Berova and the composer Betal Ivanov.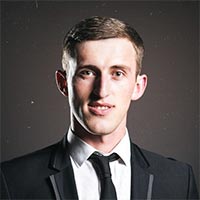 "For me, pride is being a Circassian. I am glad that I was born and raised in the Caucasus, namely in Kabardino-Balkaria! I love my republic and my people. And I want to convey these feelings through a new song, which speaks of love for the native land, its nature and culture. Here is sung about how beautiful our Kabarda is! "Says Islam.
If you have not listened to the new song "Sea K'eberdey", we suggest you do it right now! The track is available for download on our website.
Listen and download Islam Gukov's song "Sea Qabberdey"