Surprise for fans of creativity Islam Itlyasheva and Irina Krug! Popular Caucasian performer and Russian chanson star recorded two duet compositions
The release of the first single "Moscow - Vladivostok" took place today. The heroes of the song cannot meet in any way. Their hearts yearn for each other, obstacles only increase the expectation of a meeting, but the Moscow-Vladivostok flight was canceled again due to bad weather ...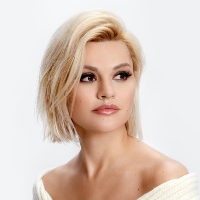 The audience has been looking forward to the release of this composition for two weeks since the artists announced a joint project. But how did it all start? Irina Krug told about this:
"I haven't had duet songs for a long time and I wanted a new one with a bright and charismatic performer. By chance, on my birthday, on one of the television programs I saw and heard Islam, and the idea of ​​a duet with him was immediately born in my head. Without any hesitation, I went up to him and told him about it. Islam agreed and immediately started looking for a composition. The work was easy and with great pleasure, as our views coincided, and we equally feel the material. "
Today listeners can enjoy the result of this work - the song "Moscow - Vladivostok" has appeared on digital platforms and is available for listening. Look for a single.
The lyrics of Islam Itlyashev and Irina Krug "Moscow - Vladivostok"
She stared into silence
I called him every hour
But only the answer is heard on the phone
That the subscriber is unavailable
He was taking a taxi to the airport
In the hands of his broken phone
An empty pack of cigarettes
And a nervously crumpled ticket bought
But the flight Moscow-Vladivostok
Canceled over and over
And on the scoreboard among hundreds of lines
Can't find the right words
But the flight Moscow-Vladivostok
Canceled over and over
West and East again
Cut off due to bad weather
Already that day of rain and snow
And the wind seemed to have gone crazy
She is still at the window
Asks for warmth from bad weather
And he is ready to challenge fate
His soul and heart are on fire
But fate decided everything by itself
Airport closed again
But the flight Moscow-Vladivostok
Canceled over and over
And on the scoreboard among hundreds of lines
Can't find the right words
But the flight Moscow-Vladivostok
Canceled over and over
West and East again
Cut off due to bad weather