On July 15, the grand opening of the XXX International Festival of Arts "Slavianski Bazaar in Vitebsk" will take place, which will last a week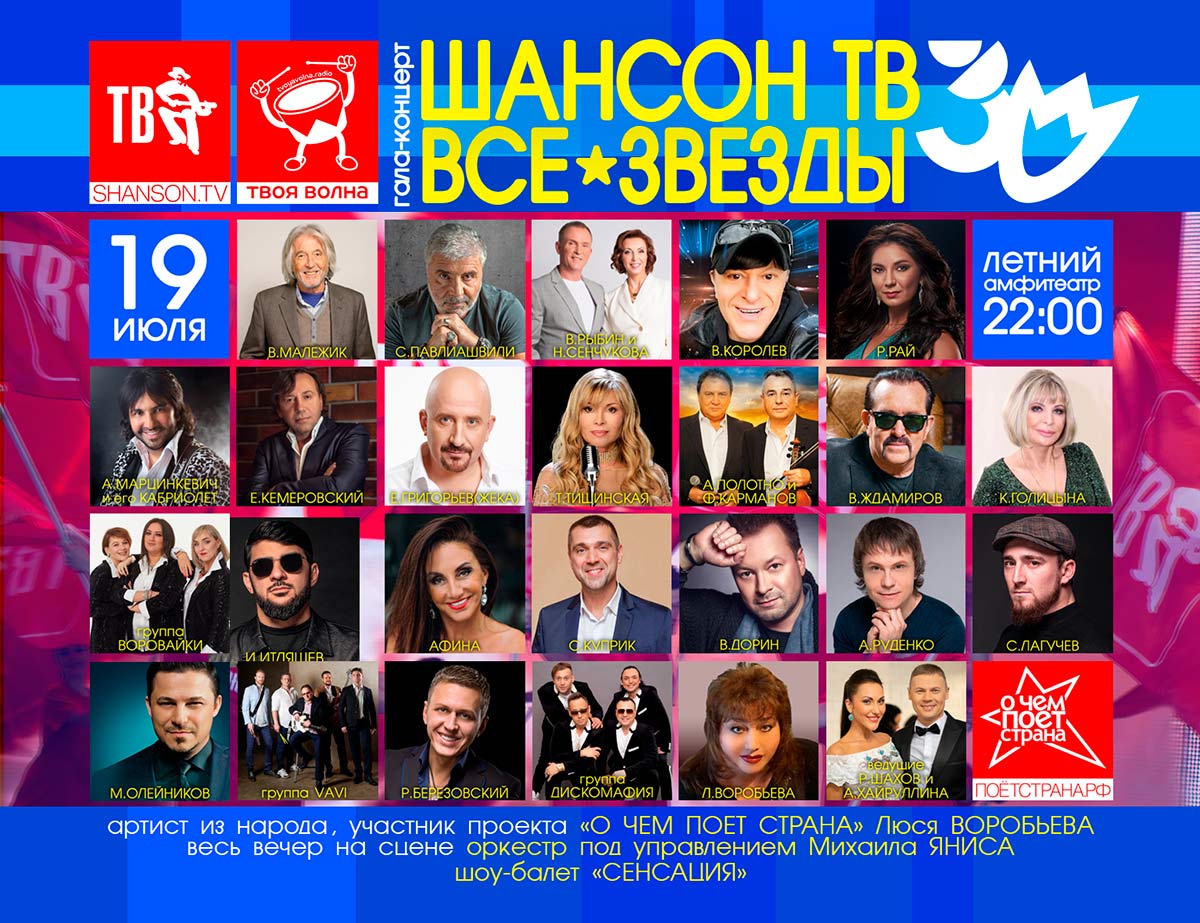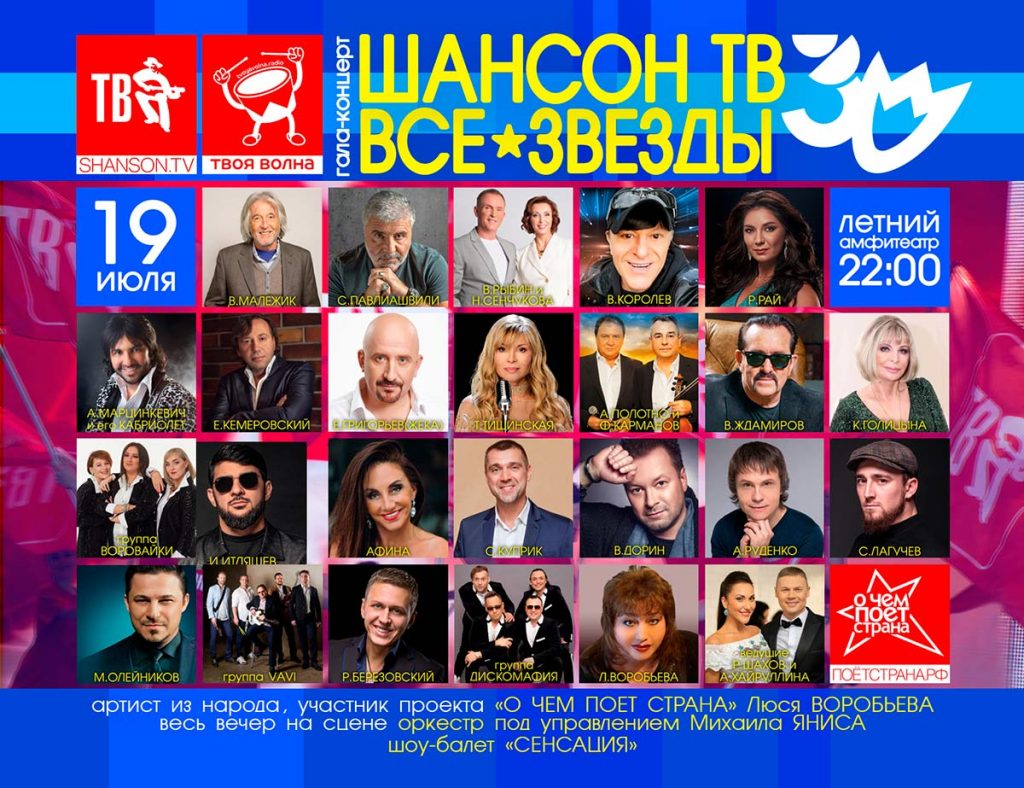 This year marks the 30th anniversary of the largest cultural forum in the Republic of Belarus, uniting countries and continents.
At the beginning, the International Pop Song Performers Contest "Vitebsk" and the International Children's Music Contest "Vitebsk" will be held.
Next, guests will see performances by popular artists, including: Tamara Gverdtsiteli, Larisa Dolina, Nikolay Baskov, Elena Vaenga, Stas Piekha, Slava, Anita Tsoi, the Pesnyary ensemble, Taisia ​​Povaliy, the OTTAWAN group and many others.
And on July 19, viewers will enjoy the traditional gala concert "Chanson TV - All Stars".
On the stage of the Summer Amphitheater, accompanied by the show-ballet "Sensation", this year will perform: Vyacheslav Malezhik, Soso Pavliashvili, Victor Rybin and Natalia Senchukova, Rada Rai, Katerina Golitsyna, Alexander Martsinkevich and his "Cabriolet", Athena, Valery Kuras, group "Vorovayki", Artur Rudenko and others. Popular performers will also present their songs to the guests of the festival - Islam Itlyashev и Sultan Laguchev!
All Shanson TV artists will perform under the accompaniment of the Mikhail Yanis Orchestra.
The "Chanson TV - All Stars" concert will be broadcast on the air of "Chanson TV" on July 19 at 19.00.