On March 31, as part of their tour, Islam Itlyashev and Sultan Laguchev will give a joint concert in Ust-Dzhegut
Guests of the evening: Shamil Kasheshov, Robert Music and DJ Namix.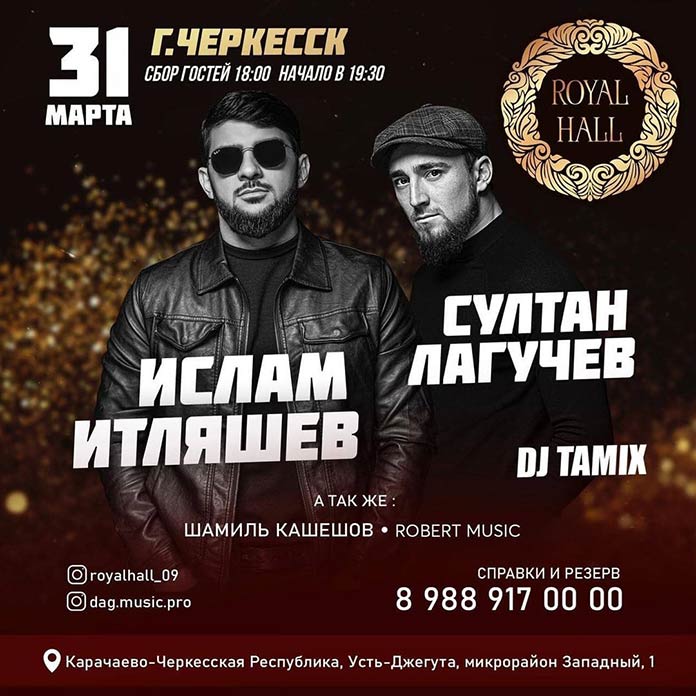 The performance will take place at the Royal Hall. The event starts at 19.00. For inquiries by phone: 8 988 917 00 00.
The schedule of concerts of Islam Itlyashev and Sultan Laguchev for March-April 2021
March 24 - Armavir
March 25 - Maykop
March 26 - Surgut
March 27 - Novy Urengoy
March 28 - Moscow
March 30 - Vladikavkaz
March 31 - Cherkessk
April 01 - Naberezhnye Chelny
April 02 - Kazan
April 03 - Cheboksary
April 04 - Stavropol
April 06 - Neftekumsk
April 07 - Grozny
April 09 - Penza
April 10 - Saratov
April 11 - Moscow