Islam Malsuygenov и Zulfiya Chotchaeva became guests of the talk show "Hello, Andrey!", in the program "Soul songs"
Hit "Stop music" long ago captured the hearts of listeners and the audience wanted to get to know his performers better. Moreover, for about seven years, fans of the works of Islam and Zulfiya wondered: is their couple just a musical duet or is it a family union? The artists answered this and other questions in an interview with Andrey Malakhov... They shared the details of their personal lives, and also talked about the creative path. They told the story of their acquaintance and the birth of their family.
"We are spouses and are ready to announce this to the whole country! We met in our student years, we have been married for 7 years and we have a 6-year-old son who loves to listen to our songs. " Islam and Zulfiya not only talked about themselves, but also performed several songs in the studio. It all began with the hit "Stop Music", and continued with the composition "Elbrus handsome" in the Karachai and Russian languages ​​and the a cappella song "Salma kolungu" ("Heavy Hand") performed by Zulfiya.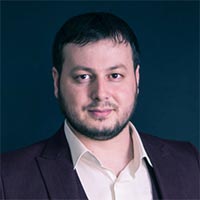 "There was such a warm, friendly atmosphere on the set! I am sure the viewers felt it through the screen, - says Islam, - the release was called Soul Songs, and that is how it turned out. Well-known, favorite compositions, recognizable from the first notes, sounded, and it was interesting and exciting to meet the performers of these hits live. We are very grateful for the invitation and participation in the "Hello Andrey!" We hope that the audience enjoyed our performance. We enjoyed it a lot! "
Not without gifts. Islam Malsuigenov and Zulfiya Chotchayeva presented the host of the show, Andrei Malakhov, with a burka and a hat, which he immediately tried on, and the guests of the program were treated to hot khychins and ayran.
You can already watch the full episode of Soul Songs featuring our artists online.