On November 25, live on Radio Chanson in the Star Breakfast show, the eminent duet promises to announce their new stage name
On the eve of the marathon "Eeeh, take a walk!" a popular musical couple visiting the morning show "Star Breakfast" will talk about how they prepare for the concert, how they are supported by fans, how costumes are chosen and much more from the artistic behind the scenes.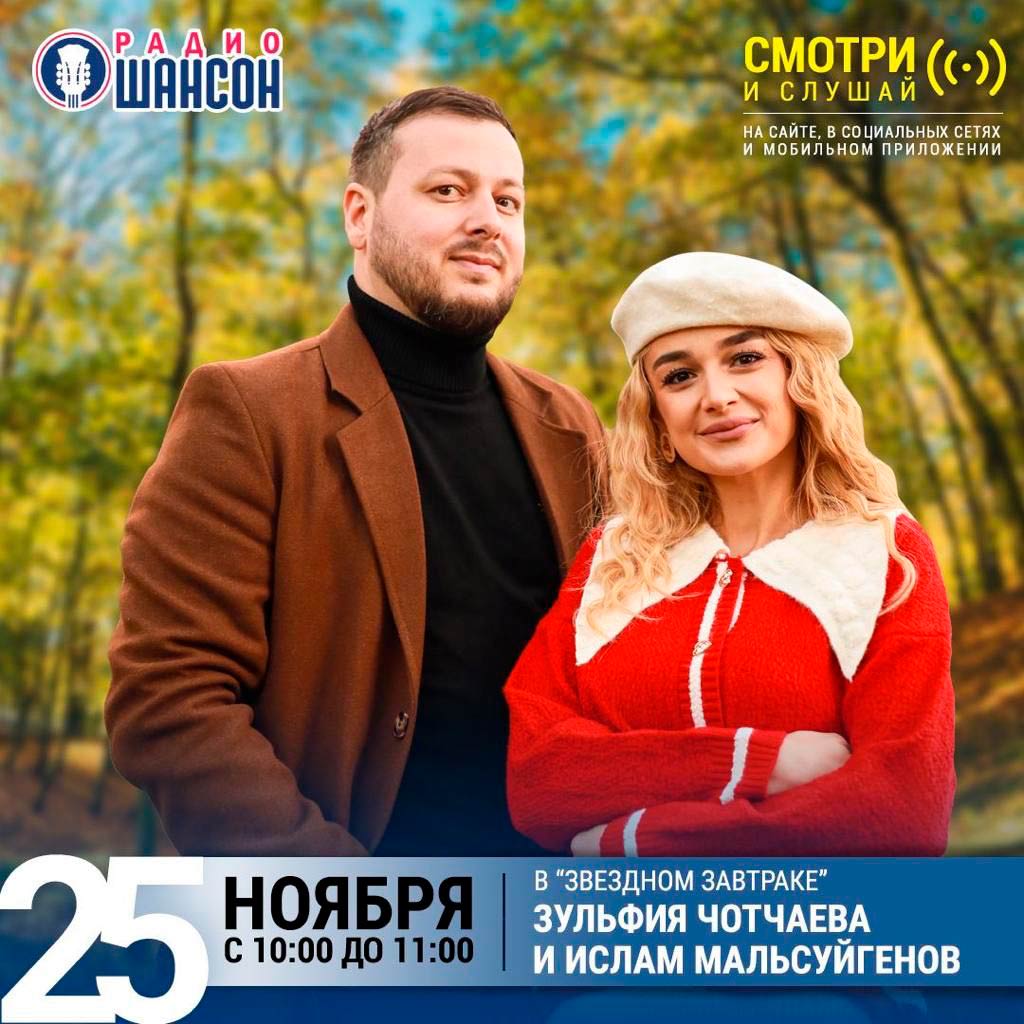 For many years, performing on stage as a duet and delighting fans with their hits, Islam and Zulfiya have always been listed on posters and covers as two creative personalities, despite the fact that the audience has not actually separated them for a long time, considering them as a single whole.
Is it time for the duo to get their own name? Artists are sure yes. Which one - we will find out on November 25 at 10.00′ on the waves of Radio Chanson.