Caucasian pop stars Islam Malsuigenov and Zulfiya Chotchayeva became guests of the talk show Andrey Malakhov "Hi Andrew!" on the TV channel "Russia-1"
Eminent performers and artists gathered for the filming of the Soul Songs program, thanks to whom the audience heard many wonderful compositions in different languages. The audience not only remembered their favorite hits, but got to know their idols better, among whom were artists "Zvuk-M": Elbrus Gianmirsoev, Islam Malsuygenov и Zulfiya Chotchaeva.
Islam and Zulfiya a cappella sang the song "Elbrus handsome" in the Karachai and Russian languages, talked a little about the traditions of their people and even treated the guests of the studio to Khychins.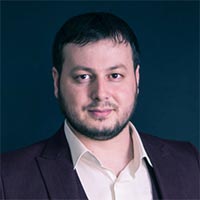 "It was very pleasant to participate in the program, such a warm, friendly atmosphere reigned there! The audience has a lot of questions: where are we from, who we are to each other (laughs). We talked about our Motherland, about creativity and personal ... Zulfiya sang a song that she sang with her grandmother in childhood and, of course, sounded "Stop, music"... The broadcast turned out to be very funny, really sincere. Many new acquaintances, everyone talked, danced, sang along to each other. I am sure viewers will love this episode, "says Islam.
It will be possible to watch the program "Soulful Songs" on Saturday, December 4 at 18.00 on the channel "Russia-1".
Islam Malsuigenov and Zulfiya Chotchaeva on Yandex.Music