Our star couple - Islam Malsuigenov and Zulfiya Chotchaeva - will take part for the first time in the annual musical marathon "Ehh, Razgulyay!", Which will be held on November 26 at the Megasport Palace of Sports in Moscow
We invite all Muscovites and guests of the capital to the national disco!
The musical dance floor will traditionally gather over 10000 spectators under one roof, who will plunge into the festive atmosphere.
The participation of Islam and Zulfiya in the musical marathon "Ehh, Razgulyay!" became possible thanks to the talent of the artists, the recognition of fans and the well-coordinated work of the team of the music publishing house "Zvuk-M".
"Thank you to the listeners for the love for our work. We are very worried and hope for your support," says Zulfiya.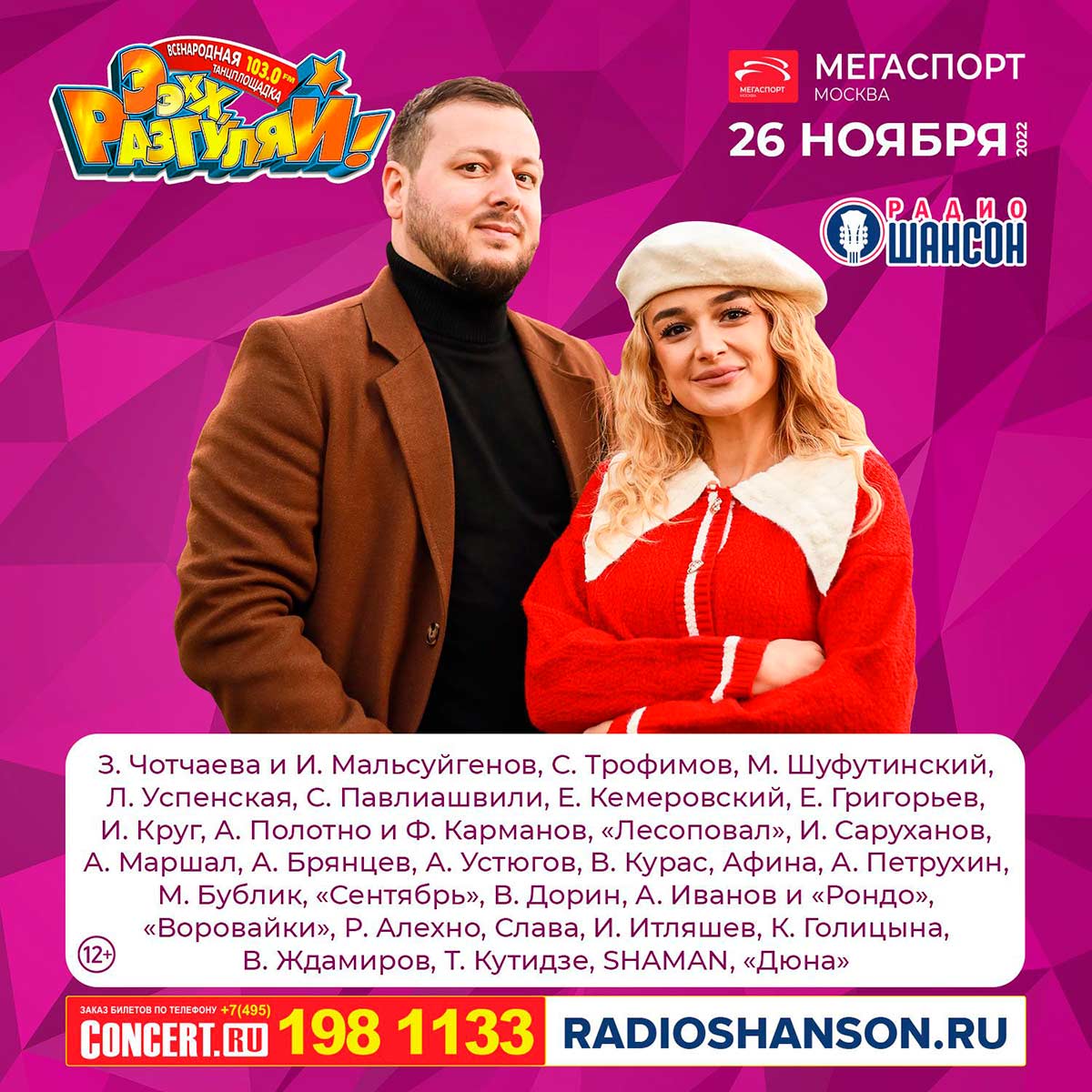 Star participants of the musical grandiose holiday: I. Malsuygenov and Z. Chotchaeva, S. Trofimov, M. Shufutinsky, L. Uspenskaya, S. Pavliashvili, E. Kemerovsky, I. Krug, A. Cloth and F. Karmanov, "Lesopoval", I.Saruhanov, A.Marshal, Athena, M.Bublik, A.Ivanov and Rondo, SHAMAN, S.Mikhailov, S.Laguchev, I.Itlyashev and many other Russian stars*.
A gift for all fans will be the broadcast of the musical marathon "Ehh, Razgulyay!" on New Year's Eve on Channel One.
* The final list of participants is subject to change