Композиция «Мой Мир» из репертуара популярного автора и исполнителя Хасана Мусаева обрела новую версию – Islam Malsuygenov @malsugenov He presented his version of this song and presented it along with the video clip of the same name.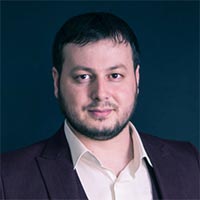 «Я давно увлекаюсь творчеством Хасана Мусаева, ещё со студенческих времён, – рассказывает исполнитель, – недавно услышал песню «Мой мир», и она мне очень понравилась. Приятная и призывающая любить, во что бы то не стало!
The author has invested so much kindness of sincerity ... I think the lines "I will go around the whole world, I will get all the stars and even the moon, if only you knew how I love you" can touch everyone.
The director of the song, director Nauruz Tambiev, and I tried to reflect in the video clip made by Lamb video @lamb_video .
I am pleased to present the single and video "My World" today, and I want to wish my listeners love and health! I hope that every person will get better and better every day, and everyone will achieve their goals. Well, I'll try to please you with new songs and videos. "
The text of the song of Islam Malsuigenov "My World"
You are not just my world
I don't just love
What I was looking for in others
I find in you
The glitter of your eyes
And your smile
Believe me without them
I will not live
I can not find words for you
To be with you only
I will go around the whole world
I will get all the stars and even the moon
If only you knew how I love you
I can not find words for you
To be with you only
I will go around the whole world
I will get all the stars and even the moon
If only you knew how I love you
I first touched
Your pure soul
You were the first to say about your love to me
The whole world lit up
Been brighter all days
The sun did not shine for me
burned in the chest
I can not find words for you
To be with you only
I will go around the whole world
I will get all the stars and even the moon
If only you knew how I love you
I can not find words for you
To be with you only
I will go around the whole world
I will get all the stars and even the moon
If only you knew how I love you
I can not find words for you
To be with you only
I will go around the whole world
I will get all the stars and even the moon
If only you knew how I love you
I can not find words for you
To be with you only
I will go around the whole world
I will get all the stars and even the moon
If only you knew how I love you