The release of the new author's single by Islam Malsuigenov took place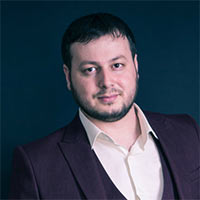 "Along the Night Streets" is a story about parting, about how, getting involved in a bad company, a person can lose values, change outlook on life. It is not only sad in itself, but also hurts his loved ones, "the performer comments.
The premiere of the song "Along the Night Streets" took place simultaneously with the release of the video of the same name.
"We shot the video in Cherkessk, together with the Lamb video team. Night, speed, lights and, of course, emotions - nothing more. The main character is alone with the road that personifies the path of life, from which it is so easy to turn in the wrong direction ...
Thanks to director Nauruz Tambiev for his work. I hope the audience will enjoy our new project, "says Islam.
Lyrics of Islam Malsuigenov's song "On the streets at night"
The day goes out again
Without you again
My darling
My darling
You are my heart
Smashed in half
And my dreams
And my dreams
Well, so why, why
You walked the streets at night
Well, so why, why
You love one, then another
Why is fate cruel to you
When did it happen
Life turned like that
The dark side
The dark side
Please tell me
How did you submit
Of life you are night
Of life you are night
Well, so why, why
You walked the streets at night
Well so why why why
You love one, then another
Why is fate cruel to you
I'm walking down the street
I see your image
What is he different
What a stranger he is
The sparkle in my eyes faded away
How did it sell
Quiet at night
Quiet at night
Well, so why, why
You walked the streets at night
Well so why why why
You love one, then another
Why is fate cruel to you
Why is fate cruel to you