Islam Malsuygenov @malsugenov introduced a new author's composition - a song about forgiving love - "Come back to me."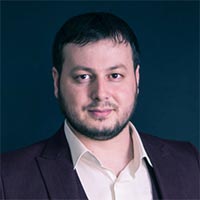 "I was inspired by a story told by one person about how love makes you wait, endure and not give up, achieving your goal," the artist shared, "
through this single I want to tell listeners not to despair and fight for their love! As the saying goes, in the end, everyone will find what he needs, sooner or later. "
From today, the new track of the artist can be heard on any of the digital music platforms and on our website.
Listen and download Islam Malsuigenov's song "Come Back to Me"
The lyrics of Islam Malsuigenov's "Come back to me"
I'm sad
I remember your eyes
My heart hurts, my soul is not calm
I thought you'll be there forever
I did not appreciate my dear
Please don't leave forever
Come back to me my love
I will make all dreams come true
I will give you love
Unearthly beauty
Come back to me my love
These stars are for you
I'm sorry for the mistakes
I need only you
Don't say your heart gave
Another needed you
He will not love you since I
I want us to be together
And the birds sang about love
We will be happy with you, me and you
Come back to me my love
I will make all dreams come true
I will give you love
Unearthly beauty
Come back to me my love
These stars are for you
I'm sorry for the mistakes
I need only you
Here comes a day, another day,
And the answer is only yours
We will run away with you to where the earthly paradise
Open your soul you
Smile only for this I wait
I will give my heart like a star
Come back to me my love
I will fulfill all my dreams
I will give you love
Unearthly beauty
Come back to me my love
These stars are for you
I'm sorry for the mistakes
I need only you
I'm sorry for the mistakes
I need only you