The release of the author's track J-Ray - "Brown Eyes"
As performer says @ j_ray_001, in this composition the emotions experienced by him spilled out in a poetic form, merging with a musical motive and the most sincere feelings.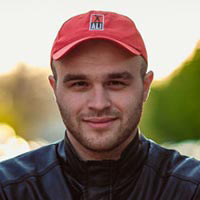 "This song, of course, influenced my creative condition, as some works are born in a burst of inspiration. This time it was such a feeling as falling in love! To whom exactly - I prefer to keep it a secret for now. As, however, the fact of how this story ended, the performer says with a smile, "I hope that the composition will find its listener and convey the same emotions that I experienced."
The single J-Ray "Brown Eyes" is already available on all major music services and on our website.