The release of the new single J-Ray - "Pink Dawn"
According to the author and performer of the composition, one morning he was inspired to create this track by the magical beauty of the sunrise and the emotions that overwhelmed his heart at that moment ...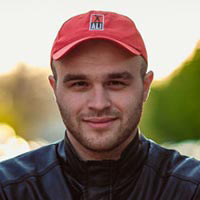 "The song was born spontaneously, in just a few minutes. I was so struck by this natural phenomenon - a pink dawn that I watched. Together with the feeling of loneliness in love, this gave me the idea that sometimes the answers are very close to us, you just need to concentrate, be inspired by what surrounds you, and smoothly catch the creative mode.
I hope the single "Pink Dawn" will please the audience and give them the right mood! " - says J-Ray.
Lyrics of J-Ray "Pink Dawn"
This pink dawn, scarlet clouds
You are not with me, the road is not easy
This pink dawn, scarlet clouds
You are not with me and you are so far away
This pink dawn, scarlet clouds
You are not with me, the road is not easy
This pink dawn, scarlet clouds
You are not with me and you are so far away
This girl again beckons
movement in the night
Just be with me
leave all problems, let's keep quiet
To the rhythm of dancing with you
I will not hide my feelings
You are so beautiful, irresistible
I want to be with you these minutes
Caress your body
We were with you alone,
you yourself, you yourself wanted so much
Now you dance with me at night
You wanted it so much, You wanted it so much
This pink dawn, scarlet clouds
You are not with me, the road is not easy
This pink dawn, scarlet clouds
You are not with me and you are so far away
This pink dawn, scarlet clouds
You are not with me, the road is not easy
This pink dawn, scarlet clouds
You are not with me and you are so far away
I see your eyes, but I look at you
Drive me crazy
In this huge city, just two
I only need you
We will be with you
We are under this moon
Your feelings dear
I won't hide from you
I want to be with you these minutes
Caress you boldly
We were with you alone,
you yourself, you yourself wanted so much
Now you dance with me at night
You wanted it so much, You wanted it so much
This pink dawn, scarlet clouds
You are not with me, the road is not easy
This pink dawn, scarlet clouds
You are not with me and you are so far away
This pink dawn, scarlet clouds
You are not with me, the road is not easy
This pink dawn, scarlet clouds
You are not with me and you are so far away