Kaisyn Kholamkhanov's album of songs has been released in Balkar language
"Zhuuuk baryim katynga" ("Next to you") - this is the name of the new album Kaisyna Kholamkhanova @kaisin_kholamkhanovwhich contains 10 compositions in Balkar language, written over the past 5 years and united by one theme - they are all about love.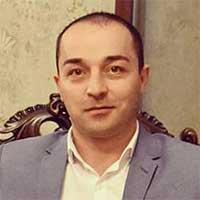 "This is a wonderful feeling that unites us all, and whose language we have been speaking since childhood - love for mother and father, for our homeland, for our people, for a girl, for everything beautiful! These compositions are constant companions of my "wedding" repertoire. "Zhuuuk barayim katynga" is especially popular among them, that's why I decided to name the album, "comments the performer.
Listen and download Kaisyn Kholamkhanov's album "Zhuuuk baryim katinga"
---
We also offer fans of Kaisyn Kholamkhanov to listen to his most popular songs according to the version of the Yandex.Music portal.
Popular songs of Kaysyn Kholamkhanov