Meet new from Karen ACE and Soulge - "You Shed Tears"
This is the second joint song of the artists. After the success of the composition "Correct", the musicians decided to continue their successful experience and presented a new duet track.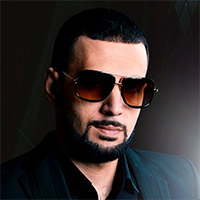 "You Shed Tears" is a love story in which the bitter truth about the duplicity of the lady who is coldly playing with the feelings of the hero of the composition is hidden, - the performers say, - the song is written in the first person, so the listener will be able to plunge into the chronology of events and share the emotions that are in it nested. And the autumn mood of the melody, the busting of the guitar will not leave indifferent anyone who has loved at least once ... "
Lyrics of Karena TUZ and Soulge "You Drown Tears"
I will dissolve in my mind, in your heart
Would buy whatever you sell, but alas, there are no prices.
Alas, I can't find a towel there to hide those tears that you drop like babies ...
Maybe this is just a game
But I trusted you with my soul.
You wanna leave, you wanna leave
But how can I find the truth in your lie.
And the trouble of all dreams is that you lied,
I will drown my sorrow in the sea, alcohol, the smoke is me ...
Chasing you again
Covers me in waves.
I'm calling my mobile, you're okay,
But tears on the cheeks and on the palms.
Shedding tears without love, break me
Lie to me, remove me, please forget.
And I will not wait for you, at night by the window,
In the morning at the door, at friends' houses, forget me ...
Your style, take everything to your feet
Never forgive you.
The basis of our love, you and I should have buried (yeah)
You believed, of course,
Breaking the heart slowly.
She fed us with hope again
You have become a sinful bitch for me.
Is it a dream or drowning
I can't reach the bottom.
You screamed for love
But there is no her and there is no me.
Is it a dream or drowning
I forget you.
Is it a dream or drowning
Forget me, erase me.