"I'm alone - crazy, lonely - no one's...". Katya Bars presented the song and video clip "I am alone": about despair, pain and hope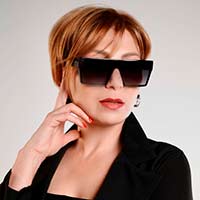 "There is a period in the life of every woman when she has a feeling of devastation, brokenness and loneliness. In the song "I'm Alone" we tried to convey the range of emotions familiar to many people - the phenomenon of "experiencing emptiness", well described in psychology. As a rule, this experience is the result of life's troubles or problems, sometimes it is psychosomatic, but in any case it is a tragedy, real mental suffering that turns a person inside out. I will be very happy if I managed to convey this to the listener.
My team and I, together with the author of this song, Temirkosh, wish every woman to love and be loved, despite all life's difficulties. Remember that sunset is always followed by sunrise.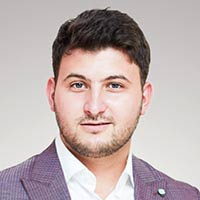 I wrote this song back in January, in the cold winter. To be honest, there is a real story behind it, which in general inspired me, gave me the necessary creative impetus. And Katya performed it superbly, literally living and passing through every line. In many ways, it is her merit that we have come to a common vocal and emotional denominator.
The song "I am alone" was written in my hometown of Nartkala, in our studio, like all other songs. I am also the arranger and director of the video clip.
We re-recorded the composition three times within six months due to various unexpected technical problems. And finally we made it. During all this time, the song fell in love with not only the performer and me as the author, but also our entire team. Everyone already knows it by heart and hums it.
Lyrics of the song Katya Bars "I'm alone"
Life has taught me
Yes, only the worst.
I'm to blame
And maybe for the better.
I lost myself
And there is only one way out - where you are.
Only the doors to you are all closed,
And your dreams are with you.
You won't believe it, but I
Became, again, bold.
I realized for myself -
Maybe not mature.
Why so far
My happiness, what was delayed on the way?
My whole life has gone by like this
And do not find me peace!
I'm alone!
Crazy, lonely.
Draw!
And let my life be cruel
But I
I will not tire of trampling on the prophecy.
I'm not afraid of loneliness for a long time,
Know that I will survive without you!
I know how not to twist
For you, there is no me.
But I'm looking for all the ways
Though love is unrequited.
Why are you silent?
I worked so hard for you!
I never gave up
But the tears are now behind!