Popular Caucasian Performer Aslan Thakumachev @aslan_thakumachev_ presented today an album in Kabardian - "Gum and Wered" ("Song from the Heart"), which included 7 tracks dedicated to the main topics in the life of any person ...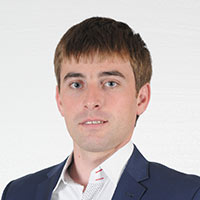 "The idea of ​​this album is to express feelings of love for the Motherland, relatives, friends, not in words but in songs. They are different in nature and pace, but with a common goal. For example, "Gum and Wered" ("Song from the Heart") reveals a person's soul, initiating it into heart experiences. The composition "Jemthale" is dedicated to the village of my friend, the song sings about the history of the village, its beauty and the villagers. The track "Ade-ane" ("Mother, Father") is about our parents, about love and respect for them. In the song "Sea Haku" ("My Homeland") is sung about love for the Motherland, about its customs and the beauty of its republic. The song "Nybzhyegyu" ("Friend") is dedicated to friends - about relationships with a friend and about the strength and inviolability of friendship. I want to say separately about "Ade" ("Father") - this is a song about the father and the desire to express immense respect and love for him. "Kafe Dahasche" ("Beautiful Dance") is about the dance of my people, about its customs.
My dear listeners, if these compositions bring to your hearts feelings of beauty and emotional experience, joy and, of course, mood, then I will be very pleased because my songs are you! " - comments performer.
Listen and download Aslan Tkhakumachev's album "Gum and Wered"