The premiere of a colorful video clip took place Astemira Terkulova to the song of Betal Ivanov "GashchIer Uererat" ("My Life")
In the frame, the singer travels to the sights of the sunny cities of Georgia and sings about his love, transferring the audience to the vibrant locations of Tbilisi and Mtskheta.
The clip was shot in early summer. The director and director of the video was Azamat Nibezhev @azema_nibezh, the operator was Ashamaz Abregov @ashamaz_abraj. According to Astemir Terkulov @ astemir.terkulov, according to the general plot idea, it was decided to shoot a non-meaningful movie that could give the viewer a feeling of warmth and lightness.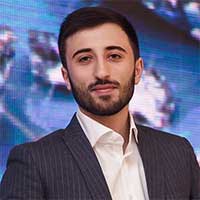 "The composition" Gashler Uerrath "carries the warmest and most reverent feelings, therefore we wanted to convey this message to the audience," the artist says, "but we also wanted to surprise with unusual landscapes and terrain, so the choice fell on Georgia. I think everyone who has ever visited this country will understand me. After all, it is the spirit and energy inherent in one or another city that create sensations and impressions for us. I hope that we managed to convey the whole atmosphere and lightness of spirit that prevail there on every street, the color, culture and originality of everything around.
We shot the main part of the clip in just one day, as we were very inspired by what surrounded us. Well, it took a couple of days to refine and shoot the small missing fragments. We caught many smiles and enthusiastic looks. The whole process was a complete pleasure! "
We offer you to plunge into the atmosphere of romance and the sun right now - watch the video of Astemir Terkulov "GashIer Uerrat" and leave comments!