Drawing the attention of his listeners to the falsity and hypocrisy with which the world is filled, Kazim Shidakov @kazim_shidakov09 presented today a track called "Masquerade." According to the performer, the composition is designed to remind people that honesty in relation to each other and to ourselves is worth a lot.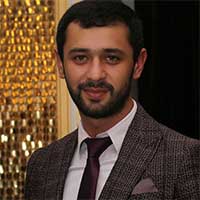 "This song is about life. She hooked me with this. The track was written by the poet and composer Zumrut Musieva, the arrangement was made by Rashit Dzhukaev and Nuradin Satyrov, and the backing vocals of Fatima Kitaeva became the decoration of the single.
I would like to remind the audience about the importance of being kind and sincere, not corrupt, not letting sneakers and hypocrites ruin their lives.
I wish you all a pleasant listening experience and that only trusted people should be next to you, from whom you should not expect a dirty trick or betrayal, "said Kazim.
Listen to the song "Masquerade" is already possible on our website.
Listen and download Kazim Shidakov's song "Masquerade"