Kavkaz Music Records: New Single Released Kazima Shidakova @kazim_shidakov09 in Karachai, "Anala" ("Mothers").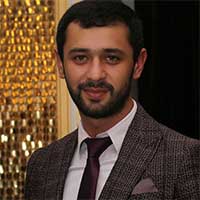 "This is a composition of the famous artist and author of his songs - Hassan Khubiev. I liked the song for a long time, and with his permission I released it in a new version.
The composition tells about maternal care, about how a mother does not sleep at night and expects her children, as she loves them.
From myself I want to add that in our life the most important thing is the parents. I wish them all a long and happy life! So that children always make them happy.
Listen to the track "Anal" on our website.
Listen and download the song of Kazim Shidakov "Anal"