A new product appeared on digital platforms from Kazima Shidakova - "Labyrinths of Fate"
The author of the words and music for the composition is Farida Bostanova.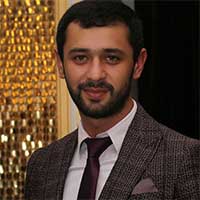 "This is a beautiful song about blind love, heartache, memories of the past. The paths of the labyrinth of fate are unpredictable, but it is important to draw lessons from each experienced event. And do not give up hope for the best.
I wish everyone a pleasant listening and, of course, happiness and mutual love! Wherever the roads of life take you ... ", - says the performer.
The artist presented a new song along with a video, according to the plot of which the main characters were happy together, but only memories remained of their love. The video was directed by Timur Chekhov. The main female role was played by Yana Adzhakhmetova.