Video for a duet song Islam Itlyasheva и Irina Krug "Moscow - Vladivostok", released less than a week ago, already tops the list of the most popular YouTube videos
"Moscow - Vladivostok" ranks first in the "Trending" section, and the number
views of the clip at the moment exceeds 18000000.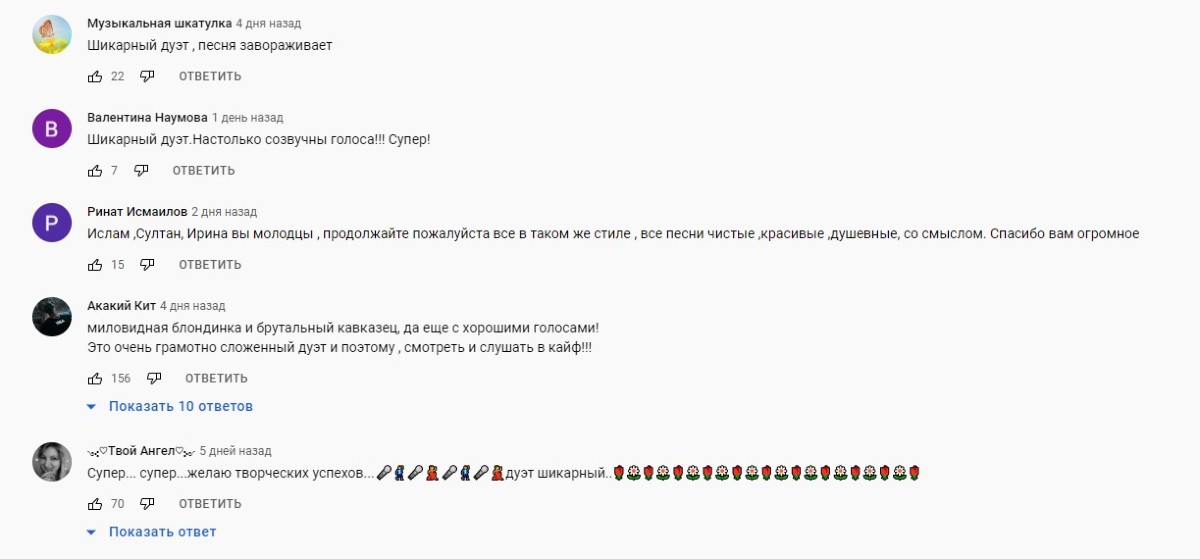 In the comments, viewers call the duet gorgeous, and the song bewitching. They wish the artists inspiration and share what awaits their new joint compositions. "Wonderful singing, I listen with pleasure ...", "Until goosebumps and tears ...", "Beautifully sang and filmed, good luck in new projects!" - the listeners write.
The lyrics of Islam Itlyashev and Irina Krug "Moscow - Vladivostok"
She stared into silence
I called him every hour
But only the answer is heard on the phone
That the subscriber is unavailable
He was taking a taxi to the airport
In the hands of his broken phone
An empty pack of cigarettes
And a nervously crumpled ticket bought
But the flight Moscow-Vladivostok
Canceled over and over
And on the scoreboard among hundreds of lines
Can't find the right words
But the flight Moscow-Vladivostok
Canceled over and over
West and East again
Cut off due to bad weather
Already that day of rain and snow
And the wind seemed to have gone crazy
She is still at the window
Asks for warmth from bad weather
And he is ready to challenge fate
His soul and heart are on fire
But fate decided everything by itself
Airport closed again
But the flight Moscow-Vladivostok
Canceled over and over
And on the scoreboard among hundreds of lines
Can't find the right words
But the flight Moscow-Vladivostok
Canceled over and over
West and East again
Cut off due to bad weather