At the beginning of the month, a popular Caucasian performer Rustam Nakhushev announced on the network a new composition - "Green-eyed", written by him together with Khalif. Since then, listeners have been eagerly awaiting the premiere and throwing an artist with questions about when it will take place. Today, Rustam commented on the situation: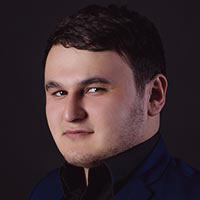 "The pandemic disrupted our creative plans, seriously shifting the release schedule for new singles. I am very grateful to the audience for the kind words addressed to this song and I am glad that you already like it, "the artist says with a smile," we are working on several projects in parallel, but I hope that in August we will be able to present you with Green-Eyed.
So stay tuned and don't miss the release. And we will keep you posted.
In anticipation of the premiere, we offer fans of Rustam Nakhushev's work to listen to his most popular songs according to the version of the Yandex.Music portal.