Today on the windows of music stores appeared an author's novelty from Reysana Magomedkerimova @reysan_magomedkerimov_official - a composition called "Brown-eyed", which tells the story of a meeting that left a deep mark in the soul. On the day of the premiere, we asked the artist, who is this brown-eyed beauty, which is sung about in the song?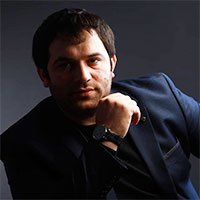 "Despite the audience's imagination, the brown eye is a fictional image," Reisan replied, "or rather, collective. After all, there are so many beautiful girls in the world with beautiful brown eyes. This whole story was born in my head when music appeared. It was she who entailed the story of the events unfolding in the track.
I myself do not give preference to any one eye color, they are all worthy of attention. So it is possible that "Blue-eyed" will appear in my repertoire soon, "says the performer with a smile.
You can listen and download the new single from the artist on our website.
Listen and download Reisan Magomedkerimov's song "Brown Eye"